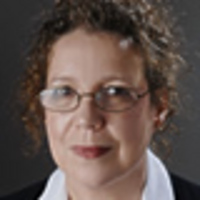 A lot of people think that credit has simply dried up, but this is not the case. Many firms are still lending money, but as competition in the personal loan market has evaporated, the less scrupulous and more expensive providers have begun to gain a foothold
Braintree, Essex (PRWEB) December 2, 2008
As credit from many respected providers dries up, many borrowers are being lured into the hands of less scrupulous players, charging exorbitant interest rates.
Sara-Ann Burgess, director at payment protection insurance (PPI) specialist Burgesses, said many firms were preying on consumers looking for credit and making it very difficult for them to meet repayments because of the huge interest rates they were charging.
"A lot of people think that credit has simply dried up, but this is not the case. Many firms are still lending money, but as competition in the personal loan market has evaporated, the less scrupulous and more expensive providers have begun to gain a foothold," said Burgess.
According to Burgess, a lot of firms were advertising to consumers and offering them access to fast, easy credit without the need for a credit score.
Burgess said that dwindling competition in the personal loans market meant that firms still offering loans were able to get away with charging unreasonable levels of interest and were simply heaping misery upon consumers, rather than helping them to use debt responsibly.
Adverts for quick, hassle free loans are particularly prevalent on the internet, according to Burgess and she urged consumers to make sure they knew how much they really needed to borrow, how much it would cost them and how they planned to repay it.
"It is too easy for people to fall into credit agreements that are really expensive and which they have not thought through. When money is tight the thought of having a little bit extra is very tempting."
Burgess said there was absolutely nothing wrong with consumers borrowing, so long as they knew what they were getting themselves into and had taken time to work out how they would pay it back.
Where borrowers had no safety net to help them meet their monthly payments if struck down by accident, sickness or unemployment, Burgess said investing in a payment protection insurance policy would protect their financial commitment and make sure they could honour it over the term of the loan.
"So many people have their plans thrown up in the air by accident or redundancy and when money is tight and Christmas is around the corner, this is the last thing they need. For consumers borrowing money, getting good advice on how to protect it from professional PPI providers in the market such as British Insurance, will allow them to take out the finance they need and be confident of repaying it."
Burgess said the sagging economic state of the country was going to force many people to consider raising extra money and feared that companies operating as little better than loan sharks would take advantage of them.
She concluded: "Consumers must go into any credit agreement with their eyes wide open and for those who have any worries about meeting their repayments, should they lose their job or fall ill, then investigating PPI should be a priority."
###