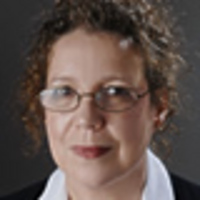 The FSA should not stop there. It should extend its proposals to cover all financial service intermediaries, including those working in the general insurance sector
Braintree, Essex (PRWEB) December 6, 2008
Consumers will continue to be conned into believing bank and building society salespeople are independent financial advisers.
The warning from independent payment protection insurance specialist Burgesses follows the publication of new proposals designed to end the cozy relationship between providers and advisers operating in the investment sector.
The Financial Services Authority's (FSA) Retail Distribution Review (RDR), published last week, unveiled widespread changes aimed at shaking up how the investment industry operates.
However the review ducks the thorny issue of making a clear distinction between advice and sales. It was expected that product sales would be split between 'guided' sales undertaken by whole-of-market professional advisers and 'execution-only' sales carried out by in-house sales teams.
Burgesses managing director Sara-Ann Burgess said:"The FSA appears to have bowed to the wishes of the industry big-boys by refusing to clear up consumer confusion by banning in-house salespeople calling themselves 'advisers'.
"For too long there have been salespeople working for lenders and insurers and calling themselves 'advisers' who then pushed unsuspecting customers into buying expensive products. Many of these customers believed that they were being advised by someone that had their best interests at heart. Instead they are working for an employer and earning themselves excessive commission with every successful product add-on sale.
"While I welcome the requirement for advisers to have a professional qualification and the move to greater transparency over commission payments, a clear distinction between unbiased independent whole-of-market advisers and those who are offering products from salespeople that offer choice from a limited range of companies, or just one, would be a greater aid to the consumer and the FSA has missed an opportunity to clear up this confusion."
The current arrangement permits product providers, such as investment firms and insurers, to decide on adviser remuneration.
"The FSA should not stop there. It should extend its proposals to cover all financial service intermediaries, including those working in the general insurance sector," Burgess added.
###