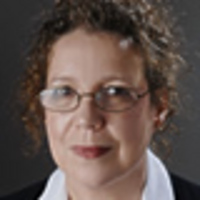 We cannot afford a suck-it-and-see policy
Braintree, Essex (PRWEB) December 13, 2008
The Government should bite the bullet and immediately slash interest rates to zero, according to Sara-Ann Burgess.
The managing director of independent specialist protection insurer Burgesses insists that drastic times calls for drastic action and a huge fiscal stimulus is required if the country is not to slide into depression from recession.
She said: "The latest indicators of the nation's financial well-being make for scary reading. If they are taken at face value they point towards the UK economy being stuck in a rut with no sign of it moving into a period of growth until 2010. This has very serious repercussions for the population as hundreds of thousands of jobs will be lost in this period leaving both communities and the government paralysed as it will be denied much-needed income through taxation at a time when it has already pledged billions to prop up failing financial institutions.
"This is not the time for pussy-footing around. The government needs to show true leadership and immediately slash interest rates to their lowest ever level.
"Such a drastic action may not stop a prolonged recession but it may prevent a depression that would wreck jobs and lives. Every fiscal lever that the Treasury has at its disposal should now be pulled - including the emergency parachute. People can help themselves by ensuring that they have relevant payment protection insurance in place should they lose their job.
"They should immediately source cover from an independent specialist provider such as the award-winning British Insurance that offers some of the cheapest cover in the market."
The National Institution of Economic and Social Research released figures this week showing that the rate the economy is slowing has greatly increased in the past three months.
But there is a fear that the Chancellor will wait to see how measures that he has already taken will affect the economy before making any further moves to stimulate spending.
"We cannot afford a suck-it-and-see policy," warned Burgess, "we need to throw every possible measure at the problem except caution. That should be thrown out of the window."
###