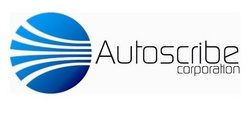 GAITHERSBURG, Md. (PRWEB) July 17, 2008
Payment Vision is a payment gateway that concentrates payments captured at various windows such as IVR, Internet and call centers. The hub-and-spoke alignment allows for perfect and continuous awareness of payments remitted at each payment window.
Autoscribe has been a preferred provider of payment gateway services to eCollections users since 2007. Mutual customers already benefit from Sentinel ePay, an eCollections payments portal that provides debtors with Web and IVR self-service payment windows. Users of the eCollections system will now be able to schedule Sentinel ePay payments directly within their collection software. Payments received through all payment windows automatically post to the eCollections system.
"By exposing our API to Sentinel, eCollections users will have the ability to access Payment Vision Gateway Svcs directly within their collection software. The new functionality complements Sentinel ePay which already supports Web and IVR payment windows. eCollections users will now be able to submit payments to Sentinel ePay from their primary work screens. Back office users will benefit from centralized management of both self-service and agent-assisted payments. The eCollections software benefits from continuous awareness of payment activity. That last point is extremely important for both collection efficiency and FDCPA compliance," said Sean Fleming: Director of Payment Vision Gateway Svcs, Autoscribe Corporation.
Autoscribe will be presenting Sentinel ePay at the Sentinel Development Solutions user group meeting Monday, July 21, 2008 – Tuesday, July 22, 2008.
Autoscribe and Sentinel Development Solutions (Booth #1005, #1001) will also be exhibiting at ACA Int'l's 69th Annual Convention & Expo Wednesday, July 23, 2008 - Saturday, July 26, 2008.
About Payment Vision Gateway Svcs®
Payment Vision® is the Internet payment gateway popular among corporate billers across various industries for its ease of use and consumer friendly payment windows. The gateway services include the PayAgent virtual terminal and consumer friendly self-service payment windows such as PayWeb & PayIVR. The payment gateway extends payment processing features to software publishers via PayAPI, a SOAP based XML web service. Payment Vision Gateway Svcs® is powered by Autoscribe Corporation, one of the largest electronic payment processors in the U.S., processing over $4.5 billion in transactions annually. For more information about Payment Vision® or Autoscribe, visit http://www.autoscribe.com.
About Sentinel Development Solutions
Sentinel Development Solutions is a leading developer and integrator of CRM and process management software for debt collection. Sentinel's fully web-enabled software, eCollections, fully integrates and automates the debt collection process for lenders, debt buyers, collection agencies, law firms, healthcare providers, and any company with outstanding consumer or commercial balances - and wants to get paid! Built on web friendly Microsoft architecture eCollections has received industry acclaim and awards for being easy to use yet still one of the most flexible and scalable collection solutions in the industry. Today, eCollections is the choice of both small business and multi-billion dollar Fortune 500 companies to manage portfolios, ensure legal compliance, and get the most out their operations in the United States, Europe, Asia, and Latin America. For more information about eCollections or Sentinel Development Solutions, visit http://www.sentinelds.com.
Key Words:
Payments, Payment Gateway, Electronic Payments Gateway, Accounts Receivable Software, Collection Software, Debt Recovery Software, Legal Collection Software, Collections, Debt Recovery, Debt Buying