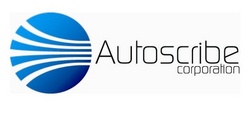 GAITHERSBURG, Md. (PRWEB) June 11, 2008
Payment Vision® is a payment gateway that concentrates payments captured at various windows such as IVR, Internet and call centers. The hub-and-spoke alignment allows for perfect and continuous awareness of payments remitted at each payment window.
Autoscribe has been a Preferred Payments Partner since 2001, and mutual customers already benefit from the integration of Autoscribe Check-By-Phone systems with WinDebt®XL. Under the new agreement, users of the WinDebt®XL system will now be able to schedule both one-time and recurring ACH and credit card payments directly from within their debt recovery software.
"Through our expanded partnership, Autoscribe and Lonestar will provide mutual customers with built-in compatibility between the WinDebt®XL system and Autoscribe's electronic payments gateway. There are numerous advantages of electronic payments – faster settlement timeframes, shorter return notification windows, and automated return re-presentment. What's really exciting is that WinDebt®XL users will now be able to take advantage of electronic payments without leaving their seats or primary work screens," said Sean Fleming, AAP, CTP, Director of Payment Vision Gateway Svcs, Autoscribe Corporation.
"Lonestar has been providing its WinDebt® software to the debt recovery and debt buyer's market for over ten years. We have provided an interface to Autoscribe payment products during that time and we now welcome the opportunity to provide our customers with the latest of Autoscribe's products. The Payment Vision® service provides the best electronic payment solution in the industry. We look forward to continuing our relationship with them in meeting our customer's payment processing needs," said Tom Bacak, Applications Development Director, Lonestar Turn-Key Systems.
About Payment Vision Gateway Svcs®
Payment Vision® is the Internet payment gateway popular among corporate billers across various industries for its ease of use and consumer friendly payment windows. The gateway services include the PayAgent virtual terminal along with consumer friendly self-service windows such as PayWeb & PayIVR. The gateway services extend payment processing features to software publishers via SOAP based XML web services. Payment Vision Gateway Svcs is powered by Autoscribe Corporation, one of the largest electronic payment processors in the U.S., processing over $4.5 billion in transactions annually. For more information about Payment Vision® or Autoscribe, visit http://www.autoscribe.com.
About Lonestar Turn-Key Systems
At LTS, we develop solutions to empower your receivables management processes. The solutions we deliver are developed with practical experience, input from our industry leading clients, and our commitment to improving the businesses and people relying on our solutions. LTS provides a comprehensive range of receivables management solutions to enhance your receivables management processes. You gain the vision to turn receivables into opportunities and the tools to turn these opportunities into competitive advantage. WinDebtXL® and WinDebtXL® SQL deliver the most complete, scalable, and effective solution for receivables management with a flexible technology architecture. This industry-leading solution provides the end to end functionality for enterprise level account management. Both solution lines are deployable with the fully integrated VC2T virtual call center system. VC2T combined with our native call campaign strategies can equip your call center with the best combination of software and telephony technology to deliver the results you deserve. For more information please visit our website at http://www.windebt.com