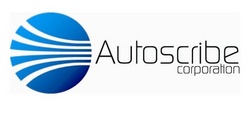 We have seen in our industry a direct correlation between payment convenience and lower default rates. Through our partnership not only do payment doors remain open 24x7, the loan servicing system is automatically updated when payments are received. The new solutions will play a significant role in allowing SeaTip customers to better grow and manage their loan portfolios
GAITHERSBURG, Md. (PRWEB) June 12, 2008
Payment Vision® is a payment gateway that concentrates payments captured at various windows such as IVR, Internet and call centers. The hub-and-spoke alignment allows for perfect and continuous awareness of payments remitted at the consumer self-service windows.
Under the agreement, two of the gateway services, PayWeb & PayIVR, will be connected to the LIMS loan servicing software. The integrated solution allows borrowers to review and make payments against their balances via the Web and via touch-tone phone. Payments received through the two self-service windows are automatically posted to the LIMS system.
"We have seen in our industry a direct correlation between payment convenience and lower default rates. Through our partnership not only do payment doors remain open 24x7, the loan servicing system is automatically updated when payments are received. The new solutions will play a significant role in allowing SeaTip customers to better grow and manage their loan portfolios," said Sean Fleming, AAP, CTP: Director of Payment Vision Gateway Services, Autoscribe Corporation.
"The customers of today and tomorrow will be demanding to have the flexibility of methods for managing their financial obligations, including various means for making payments in accordance with their life styles. Currently LIMS, either through internal designed features or integrated third party services, offer a variety of payment options such as payment coupons, both sheet or book, statements, starter interrupts controls, electronic funds transfer, to name just a few. The addition of Autoscribe's Payment Vision® services further extends the payment options to customers of LIMS users as well as reducing the overall payment processing costs, resulting in increased profits. It was only logical that a system specializing in loan servicing, LIMS, integrate to a service specializing in flexible payment processing, Payment Vision®," said Mikki Segraves: CEO, SeaTip Software Systems, Inc.
About Payment Vision Gateway Svcs®
Payment Vision® is the Internet payment gateway popular among corporate billers across various industries for its ease of use and consumer friendly payment windows. The gateway services include the PayAgent virtual terminal along with consumer friendly self-service windows such as PayWeb & PayIVR. The gateway services extend payment processing features to software publishers via SOAP based XML web services. Payment Vision Gateway Svcs is powered by Autoscribe Corporation, one of the largest electronic payment processors in the U.S., processing over $4.5 billion in transactions annually. For more information about Payment Vision® or Autoscribe, visit http://www.autoscribe.com.
About Loan Information Management System (LIMS)
LIMS is a loan portfolio servicing system designed specifically to address the operational needs of finance and related finance organizations managing sub prime auto loans with specific focus of those purchasing seasoned loans. An industry leader since released in 2000, LIMS successful mission is in providing greater control and visibility of the portfolio management process while maximizing user productivity resulting in lowered operating costs. LIMS is the flagship product of SeaTip which has been offering systems consulting, development and technical services to a wide variety of industries since 1989. For more information about LIMS or SeaTip, visit http://www.seatip.com or call 941-744-0911.