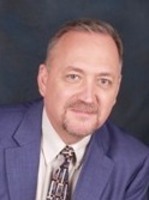 It was the scope of his experience which led us to hire Bill
Carrollton, TX (Vocus) February 23, 2010
Certified Payment Processing (CPP), a full-service provider of electronic payment processing equipment and services, has hired Bill Prickett, APR for a new Public Relations/Communications position within the organization.
Prickett comes to CPP with an extensive background in public relations, writing, communication and public speaking/teaching, predominately in the nonprofit sector. He holds the Accreditation in Public Relations (APR), the prestigious credentials for public relations professionals who demonstrate broad knowledge, strategic perspective and sound personal judgment required to practice PR effectively in today's business arena.
"It was the scope of his experience which led us to hire Bill," says Tony Norrie, Vice President and General Manager. "We wanted someone with a combination of skills to sharpen our communications, assist our outreach to new and potential clients, as well as highlight the many positive aspects of our company."
The duties of the new position will include media relations, internal communications, online and training content, social media and client communication. Prickett previously held positions with Consumer Credit Counseling Services of Greater Fort Worth, Promotional Products Association International, the North Texas Food Bank and the American Heart Association. Most recently, he worked as public relations and business communication consultant and freelance writer.
About Certified Payment Processing:
Certified Payment Processing (CPP) is a full-service provider of electronic payment equipment for processing purchases made by debit and credit cards, as well as checks and online purchases, in addition to a range of other specialized merchant services. For nearly 20 years, CPP has helped small- and medium-sized businesses increase revenue while controlling costs. With two sales entities –TransTech Merchant Group and Summit Merchant Solutions–CPP has more than 100,000 active merchants and transactions exceeding $9 billion. CPP is headquartered in Dallas, Texas. For more information: http://www.cpp-360.com
###