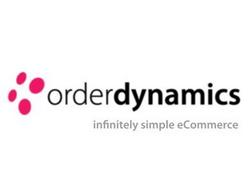 Toronto, ON (PRWEB) August 13, 2009
With 2 major payment providers going down within 4 weeks of each other (Authorize.NET July 3, 2009, and PayPal August 3, 2009), tens of thousands of online retailers and merchants that rely on these systems were effectively out of business during that time, unable to take orders, and losing revenue. OrderDynamics' retailers were largely unaffected by both of these outages thanks to its sophisticated multi-eStore eCommerce platform.
Failures like this are considered unacceptable to executives, although they are an unfortunate reality of doing business online. The successful online retailer must be aware of these risks and seek out methods to mitigate the impact caused by these types of failures. One way of mitigating the impact of a payment provider failure is through an on-demand eCommerce platform with an integrated Order Management System (OMS).
The OrderDynamics Order Management Systems (OMS) is software that facilitates the capture and processing of website orders for high volume retailers that use their on-demand eCommerce platform. The OMS, built-in to OrderDynamics, is an end-to-end system which is fundamentally linked into all areas of the eCommerce platform, such as eMail Marketing, Customer Relationship Management (CRM), Fulfillment and Inventory Control, Front-End Presentation, and Merchandising Rules. This is what enables OrderDynamics to protect merchants from costly Payment Brand failures, and other external system outages.
OrderDynamics eliminates order errors by capturing all order information without being dependent on third party systems, like payment processors. This ensures a smooth shopping experience and no interruptions to backend operations. OrderDynamics takes this a step further by automatically creating a Customer Service record (ticket) for any abandoned PayPal or Google Checkout orders so retailers can proactively follow-up with these shoppers and convert the sale. This process can be tailored with automated emails to the shopper inviting them back to the website to complete their purchase, with an optional incentive to return.
About OrderDynamics Corporation:
OrderDynamics Corporation is a privately owned company that provides turn-key eCommerce solutions to businesses looking to grow their online sales solutions. The success of OrderDynamics is highly attributed to its on-demand eCommerce technology and Dynamic Merchandising concepts which provide superior control and help drive revenue. The OrderDynamics solution is designed for online merchants and services different business such as retail, manufacturing, business-to-business, complex online retail, and more. OrderDynamics officially launched its On-Demand eCommerce Solution in 2006 after 2 years of research and development.
###