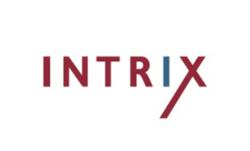 "Strategically, customers require the availability of a broader product set and prefer to see that offering within its existing suppliers. The synergies between the two companies are immediate"Jeff Connors, CEO
Roseville, CA (PRWEB) July 27, 2011
Intrix Technology, Inc. (Intrix), a highly capitalized technology provider in the electronic payment processing marketplace, announced today that it has acquired all of the assets of Epic Processing, Ltd., a Colorado based provider of transaction processing services to over 2000 merchant clients.
Jeff Connors, Chairman and CEO at Intrix said, "We are pleased to announce our first acquisition in the payment arena and the overall expansion of the product set that Intrix offers its clients." Connors added, "Strategically, customers require the availability of a broader product set and prefer to see that offering within its existing suppliers. The synergies between the two companies are immediate and we are confident that Epic's management team will complement ours in further building a customer focused company in the payments sector."
As a result of the merger, Epic's current CEO and co-founder, Ryan O'Connor will become the President of Intrix's new merchant acquiring division, Intrix Payment Solutions and co-founder Stephanie O'Connor will continue as Vice President of Business Development for Intrix Payment Solutions.
"We are very excited about partnering with Intrix to deliver a more robust and comprehensive offering to our customers. Our goals of growing a company through strategic acquisitions and organic growth are aligned, and we look forward to a long-term partnership with Intrix," said Ryan O'Connor, President of Epic Processing."
About Intrix Technology Inc.:
Intrix is a provider of payment-processing solutions. Intrix supplies these comprehensive solutions for direct customers, software developers (VARs), ISOs and processors by combining the power of technology with professional payment expertise. Intrix offers four distinct products, (1) The Intrix Payment Gateway, a solution for processing payments and storing sensitive payment data, (2) the Intrix Electronic Bill/Invoice Presentment & Payment (EBIPP), a fully automated, easy to use web-based billing and payment processing system that initiates error-free invoices, submits them electronically and gets merchants paid faster, (3) the Intrix Professional Services which provides implementation assistance, software development, custom modifications and 4) Intrix Payment Solutions which provides merchant services in the payment processing arena.
About Epic Processing, Ltd.:
Founded in 2006, Epic Processing is a Colorado based Independent Sales Organization located in Boulder, CO. Epic provides all point-of-sale merchant services to businesses including credit card, debit card, and electronic check acceptance.
For more information please contact Stephanie O'Connor, Vice President, Intrix Payment Solutions at (303) 440-8617.
Press Release optimization by SEO Company Vayu Media.
###