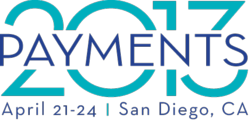 As consumer demand, technological advancements, and innovative financial products and services revolutionize the payments industry, it is more important than ever to hear from those 'challenging the status quo.'
Herndon, Va. (PRWEB) January 29, 2013
NACHA – The Electronic Payments Association announced today that Brett King, founder and CEO of Movenbank, and the 2012 American Banker Innovator of the Year, will keynote the PAYMENTS 2013 Conference, which will take place April 21-24 in San Diego, Calif. His keynote, titled Rebooting Payments & Banking, will discuss how technological, social, and psychological drivers are transforming payments and banking, and how organizations must rethink customer engagement and enablement in order to stay competitive in the payments space.
Additionally, Kevin Poulsen, a reformed computer hacker, will serve as the speaker for the 2013 Payments System Awards Luncheon at PAYMENTS 2013. The Payments System Awards Luncheon, sponsored by TD Bank, recognizes outstanding achievement in the payments industry and annually features an engaging speaker to accompany the award presentations.
"NACHA is thrilled to have such pioneering individuals serve as our keynote and luncheon speakers," said Janet O. Estep, NACHA president and CEO. "As consumer demand, technological advancements, and innovative financial products and services revolutionize the payments industry, it is more important than ever to hear from those 'challenging the status quo.' Through speakers, like King and Poulsen, and its numerous educational sessions, PAYMENTS 2013 will help payments professionals discover how to remain competitive and relevant in the changing marketplace."
In addition to serving as founder and CEO of Movenbank, King is the author of the bestselling books Bank 3.0 and Bank 2.0, and strategic advisor to the global financial services and banking sector. King has spoken at events for some of the world's best known brands and at some of the biggest global events. He has also been featured on Bloomberg TV, BBC, CNBC, Wall Street Journal, Financial Times, The Banker, The Economist, The Asian Banker Journal, SBC (Greece), and others.
Poulsen is a former computer hacker whose best known hack involved penetrating telephone company computers in the early 1990s to win radio station phone-in contests. Poulsen now serves as the founding editor of Wired's Threat Level blog, which won the 2008 Knight-Batten Award for Innovation in Journalism, and the 2010 MIN award for best blog. In 2009, Poulsen was inducted into Mind's Digital Hall of Fame for online journalism, and in 2010 he was among those honored as a "Top Cyber Security Journalist" in a peer-voted award by the SANS Institute.
About PAYMENTS 2013
PAYMENTS 2013, taking place April 21 – 24 at the San Diego Convention Center in San Diego, Calif., features more than 130 educational sessions and workshops with renowned speakers from financial institutions, companies, government agencies, legal and regulatory bodies, consulting and research firms, service providers, and more. Sessions are organized along eight tracks — Automated Clearing House (ACH), card solutions, corporate payment solutions, global focus, healthcare opportunities, mobile banking and payments, risk & compliance, and payments biz – to address the topics of pivotal importance to payments professionals. Conference threads weave hot topics across tracks and emphasize the most significant developments in legal/regulatory, corporate account takeover, remote deposit capture/remotely created checks, community banks/small business/local government opportunities, and NACHA Operating Rules and initiatives. In addition, a dynamic exhibit of nearly 100 industry leaders features today's top products and services.
To learn more about PAYMENTS 2013 sessions, workshops, speakers, sponsors, and exhibitors, or to register, visit https://payments.nacha.org.
NACHA — The Electronic Payments Association
NACHA manages the development, administration, and governance of the ACH Network, the backbone for the electronic movement of money and data. The ACH Network provides a safe, secure, and reliable network for direct account-to-account consumer, business, and government payments. Annually, it facilitates billions of Direct Deposit via ACH and Direct Payment via ACH transactions. Used by all types of financial institutions, the ACH Network is governed by the fair and equitable NACHA Operating Rules, which guide risk management and create payment certainty for all participants. As a not-for-profit association, NACHA represents more than 10,000 financial institutions via 17 regional payments associations and direct membership. Through its industry councils and forums, NACHA brings together payments system stakeholders to foster dialogue and innovation to strengthen the ACH Network. To learn more, please visit http://www.nacha.org, http://www.electronicpayments.org, http://www.payitgreen.org, and http://direct.nacha.org.