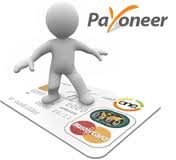 (PRWEB) May 31, 2011
Payoneer, a leading provider of global online payment distribution solutions, will be attending the 2011 Direct Selling Association (DSA) Annual Meeting at the Fontainebleau Resort Miami Beach, June 5-7, 2011 in Miami Beach, Florida. DSA's Annual Meeting gathers 1,000 industry leaders together for a unique two-day information-sharing and networking event. During the meeting, DSA supplier members have the opportunity to present the most comprehensive exhibition of goods and services that support the world's direct selling companies.
DSA is a U.S.-based trade organization comprised of market-leading companies that produce and allocate products and services purchased directly by consumers. DSA was founded in New York in 1910 and first deemed the Agents Credit Association, the group that initiated direct selling as we know it today. DSA, managed out of its headquarters in Washington D.C., provides educational opportunities for direct selling professionals and works with Congress, government agencies, and consumer protection organizations in support of its member companies.
DSA proudly adheres to its mission that aims at protecting, serving, and promoting its member firms effectively, coupled with the business individuals these firms represent. DTA makes certain that its member companies' product marketing and/or direct product sales are delivered to consumers with the highest levels of ethics and service. Companies must abide by DSA's stringent standards and regulations to warrant admission and participation in the association.
Payoneer's participation in this annual meeting is an important landmark in the company's global activities. Sharing information with peers and colleagues in the industry, Payoneer will have the opportunity to promote its innovative solution offering to key market leaders. With Payoneer on the cutting edge of technology, delivering millions of payments to hundreds of thousands of individuals and organizations across the globe, the DSA Annual Meeting will set the stage for future solutions and business development.
Payoneer provides industry-specific solutions to securely deliver payment to companies and organizations worldwide via prepaid MasterCard® cards. Payoneer customers avoid the delays and costs incurred with standard payment options such as bank transfers and international checks. Payoneer's system offers a comprehensive online payment solution for the entire payment process, including registration, issuance, funding and reporting. Using Payoneer, thousands of businesses can efficiently deliver compensation to their suppliers and partners online.
Payoneer was founded in 2005 by Yuval Tal. Prior to that, Tal co-founded E4X, regarded as one of the first providers of efficient e-commerce services. Tal turned E4X into a $500 million company, later renamed FiftyOne, and provided online payment services solutions across the globe. Payoneer is headquartered in New York with an R&D facility in Israel.
# # #