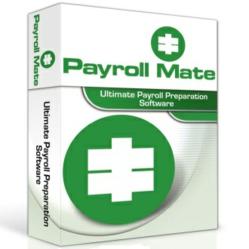 The food service industry can now have full control of their payroll processes through the use of Payroll Mate payroll software.
Chicago, IL (PRWEB) January 06, 2012
A national developer of payroll processing systems, Real Business Solutions (http://www.RealTaxTools.com) invites the food service industry including restaurants, coffee stores, cafes and payroll service bureaus to try the 2012 version of Payroll Mate payroll system. By using Payroll Mate, in-house payroll software, restaurant owners can increase the bottom line and eliminate the aggravations of manual payroll processing. Payroll Mate is trusted by thousands of businesses and tax professionals all over the US.
Paying employees accurately and on time is very critical for restaurant owners. Many businesses spend too much time and effort writing payroll checks and trying to keep track of all the payroll laws and regulations. This process can be greatly simplified with the use of Payroll Mate payroll software. Payroll Mate is a comprehensive payroll solution that fits the needs of restaurants, franchise restaurants, bakeries, coffees shops, mall food service, cafes, pizzerias and many more. Payroll Mate is designed to be easy to use and operate. The payroll system provides a wealth of features including the ability to automatically calculate net pay, federal withholding tax, social security tax, Medicare, state and local payroll taxes. Payroll Mate also supports different types of payroll pay periods, prints checks, prepares payroll forms 941, 940, 944, W-2, W-3, California DE-6 , California DE-7 , Texas C-3 , Texas C-4, New York NYS-45, Illinois 941 and Illinois UI-3/40. The payroll software allows unlimited tax categories, pre and post-tax deductions and unlimited pay rates per employee making it very flexible and powerful.
Payroll Mate software highlights

Automatically calculates federal and state payroll tax withholding.
Supports different types of pay periods including weekly, biweekly, semimonthly and monthly.
Supports customizable income, tax and deductions categories.
Can be used as QuickBooks payroll alternative with the ability to export payroll data to QuickBooks software.
Exports Payroll checks to Quicken and accounting software like Microsoft Office accounting.
Supports the following payroll forms: 941, 940, 944, W-2, W-3, California DE-6 , California DE-7 , Texas C-3 , Texas C-4, New York NYS-45, Illinois 941 and Illinois UI-3/40.
Supports income per mile and per piece.
Exports payroll reports to Excel, CSV and PDF.
Prints on Laser and Inkjet checks.
Prints on preprinted scannable W2 forms and W3 forms.
Generates comprehensive reports including payroll journal, tax liability and deposit requirement.
Generates Direct Deposit Files.
Prints MICR checks on blank check stock.
Give the restaurant payroll software from PayrollMate.com a test drive and see for yourself how easy managing restaurant payroll can be. Visit payroll software page.
###