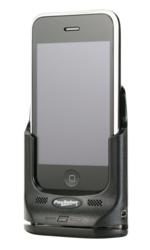 The PaySaber Jr. provides the merchants with end-to-end encryption on all the transactions they process
Los Angeles, CA (Vocus/PRWEB) March 10, 2011
USA ePay, a leading payment processing gateway, has announced today that it will institute a program allowing mobile merchants using any of its competitors' iPhone/iPod Touch processing solutions to switch to USA ePay, and get replacement hardware at no cost.
The decision to implement this program was made due to recent news of "other popular solutions" not following proper industry guidelines for processing and encrypting data. "The PaySaber Jr. provides the merchants with end-to-end encryption on all the transactions they process," says Ben Goretsky, CEO of USA ePay. "We are very excited to roll out this 'swap' program to the public."
The replacement program is effective until the end of May with USA ePay, and merchants signing up simply need to provide their current iPhone/iPod swiper hardware in order to receive the Jr. at no cost.
The PaySaber Jr., the second release in the line of PaySaber products, is a small credit card cradle that works with the iPhone 3G/S, iPhone 4 and iPod Touch. Its lightweight design makes it easy for any mobile merchant to take on the road and process secure credit card transactions.
About USA ePay
Since 1998 USA ePay, a GorCorp Inc. company, has been helping merchants process their credit card and check transactions with speed and security. Founded by the Goretsky brothers, the company is family-owned and based in Los Angeles, CA. Currently the USA ePay gateway supports all of the major platforms (e.g. First Data, TSYS, Global, Paymentech) in the credit card industry and works with some of the leading check platforms. USA ePay is also pleased to work with many of the larger merchant service banks in the US and abroad. For more information, please visit http://www.usaepay.com or call 866.USA.EPAY (872-3729).
###