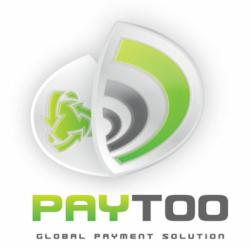 "This partnership is a great addition to our large scale expansion of international operations," said Michel Poignant, CEO of Paymotech. "I'm proud to have Paytoo in the Mercosur region and for the Latin American market."
Fort Lauderdale, FL (PRWEB) October 20, 2011
Aptosolutions (a leading provider in IT and Mobile Solutions) and Paytoo (the pioneer in universal mobile wallet services) reached an agreement that will allow the joint provision of mobile wallet and telecommunications services from any mobile phone in Argentina and the Mercosur region. The agreement was ratified in Argentina by Walter Arneson, CEO of Aptosolutions and by Michel Poignant, CEO of Paytoo.
This alliance aims to develop mobile payment solutions and international telecommunications supported by an integrated platform of telecommunications, mobile transfer, mobile payment, top up and prepaid debit cards that facilitate monetary transactions and purchases. As a result, the cost of local and international calls in the region will be reduced.
With Paytoo, customers will be able to make local and international long distance calls, transfer credits, pay bills, pay merchants, check balances and withdraw money instantly and securely.
Aptosolutions and Paytoo have worked together to offer Argentina and the Mercosur region the first universal mobile wallet solution that brings together a complete suite of telecom services, an International GSM SIM card, used instead of the regular carrier card, which will allow the user to make calls, send SMS, and have access to voicemail in over 230 countries worldwide, with up to 80% savings on regular roaming tariffs. Paytoo users will be able to call other Paytoo users for free via VoIP and SMS call back.
"This agreement allows Aptosolutions to add to its portfolio of products and services a complete solution for mobile payments for the common trade commerce of the Mercosur," said Arneson. "With Paytoo accounts, our customers and merchants in the region are able to integrate into a regional mobile payment platform that will ease the interregional commercial activity."
By getting a free Paytoo account, customers will have access to a mobile wallet that lets them use their balance to make calls, pay for services and make purchases online or offline.
Paytoo has a strategic alliance with recognized international partners that allow the company to offer a prepaid bankcard that can be used anywhere MasterCard® is available as well as virtual VISA credit card that will allow its users to make purchases online and payments by phone at anytime.
"This partnership is a great addition to our large scale expansion of international operations," said Michel Poignant, CEO of Paymotech. "I'm proud to have Paytoo in the Mercosur region and for the Latin American market to be able to use a product that will help reduce costs and save money. With the cooperation of Aptosolutions, Paytoo will be able to provide these mobile customers with the convenience they seek."
With this system, customers will be able to save time by having access to their money at all times. Instead of going to the bank to make transactions, customers can send credit or add credit via their mobile phone or via the web, as well as between Paytoo accounts. They will also be able to pay all over the world through various methods like a contactless sticker, barcode scan and many other ways. All of this is made possible while using one unified balance, thanks to this innovative and strategic alliance.
About Paymotech
Paytoo is a registered brand of Paymotech Group, which was formed in 1999 through its Swiss Holding parent company, Deutsche Börse Group (4PA.DE) and is currently listed on the Frankfurt Stock Market. Since 2004, Paymotech (and its Paytoo Mobile and Yackie Telecom divisions) offers mobile phone solutions, VoIP, SIM cards free of roaming charges and secured e-commerce payment transactions solutions. In 2009, Paytoo became the first mobile wallet solution to combine telecommunications and mobile payments all drawing from a single account. To learn more about Paytoo, visit http://www.paytoo.com/.
About Apotosolutions
Aptosolutions Inc. under the INFOTEL trademark is part of a group of telecommunication companies and is an integrator of transactional technology solutions and designs and manufactures special devices. In addition, there is the company's know-how about mobile broadband 2G and 4G N.O.C, SMS platforms, VoIP platforms, P.O.S. management platforms and wholesale platforms. Since 2003 we have developed solutions for mobile payments http://www.pagopor.mobi targeting vertical markets.
For more information about Paytoo, please contact:
Brandon Cook
Social Media Director
Paymotech Group
brandon.cook(at)paytoo(dot)com / http://www.Paytoo.com
For more information on Aptosolutions, please contact:
Lic. Camila Feriol
Media and Press Relations Director
Infotel Group / http://www.grupoinfotel.com.ar
info(at)grupoinfotel(dot)com(dot)ar
# # #