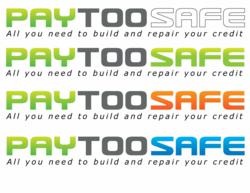 Michel Poignant, CEO of PayToo Corp. stated, "Offering the best product or services is not enough, we wanted also to offer the best way to save money using our services and to help the global economy."
Fort Lauderdale, FL (PRWEB) July 05, 2012
A $1.1 trillion reduction in available consumer credit lines in the U.S. affected revolving credit for 33 million cardholders since late 2008, tapering off only recently in the last six months. US citizens are faced with the herculean task of building and repairing their credit in order to conduct transactions and manage their money, but have fewer options and little hope for resolution. PayToo proudly announces PayTooSafe, the only free secured account that reports to the 3 major credit bureaus.
PayToo is established as the leader in mobile wallet services, worldwide. Currently, the PayToo mobile wallet is used globally for all sorts of consumer transactions, including: air-time top up, inexpensive international calling, free money transfer, cash-in/cash-out services, Virtual VISA for online shopping, online bill pay and more. The PayToo suite of telecom and financial services now includes the PayTooSafe secured account. Acceptance is guaranteed, usage is free and there are no late or annual membership fees to the user. Once the PayTooSafe user account is verified, the user makes a fully refundable deposit, which in turn determines their credit line. The user is protected from financial ruin, immediately begins to build their credit and once again enjoy the conveniences generally afforded only to those with strong credit histories. Finally, a no-cost solution for both the banked and unbanked populations in the US.
Michel Poignant, CEO of PayToo Corp. stated, "Offering the best product or services is not enough, we wanted also to offer the best way to save money using our services and to help the global economy."
The PayTooSafe user automatically has access to the PayToo comprehensive suite of services in addition to a discount program that includes over 250,000 retailers and merchants and a discount prescription program with the Country's biggest-name drug stores and pharmacies. This colossal offering of services and benefits ensures that the PayTooSafe secured account by PayToo will quickly become the number one leader in the credit building field.
About PayToo:
PayToo is a Brand of PayToo Corp, a US Corporation formed in 1999. Since 2005, PayToo offers mobile phone solutions, VoIP, Prepaid Card and secured e-commerce payment transaction solutions. After Five years in development, PayToo introduced PayToo Mobile Wallet, a global platform that is the first mobile wallet solution to combine telecommunications and mobile payments, all drawing from a single account.
Today, PayToo has extended its offering and has revolutionized the way we communicate through its mobile wallet. With PayToo Mobile, customers use their available credit to make and receive calls, make payments, transfer credit and withdraw money worldwide, securely and in real time. PayToo is the first to offer an e-Wallet with universal mobile capabilities. PayToo was selected as the 2011 winner of the Money Transfer Award for the Americas by the International Association of Money Transfer Network.
To learn more about the PayTooSafe secured account or the other dynamic mobile financial products offered by PayToo Corp., visit us at http://www.paytoosafe.com or http://www.paytoo.com.
###
Contact:
Anne-Marie Kopek
Communication & Marketing
anne(dot)marie(at)paytoo(dot)com