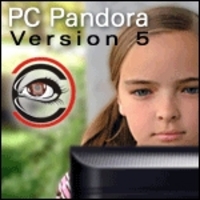 We are thrilled with the results
New York, NY (PRWEB) January 7, 2009
From Christmas through New Year's Day, Pandora Corp. gave its signature computer monitoring software, PC Pandora, away for free. Parents were encouraged to visit http://www.pcpandora.com and get a free copy; the end result: 35,977 requests made and over 70,000 licenses were given away!
"We are thrilled with the results," says Pandora Corp. co-founder Jamie Leasure. "Not only are we excited and proud to be able to help so many families, but the numbers show that online safety is clearly a top priority for a lot of parents."
But Pandora Corp. feels the numbers are still not as high as they should be, and is aiming to change that in 2009.
"We have big plans for the new year," says Leasure. "From the next release of PC Pandora software, to new network monitoring solutions and Internet safety seminars, we're making it our goal to show people just how easy it is to keep an eye on their children and ensure that the home PC is a source of entertainment and information - not a source of danger."
PC Pandora is computer monitoring software that takes sequential snapshots of all activity on screen, thus recording all computer and internet activity. The program also records instant messages, emails, web history, P2P activity, keystrokes, programs accessed, Internet search queries and more, and comes with the web filters and program blocks that are essential for today's parents. To round out the program, the IRIS feature will even send email updates to parents at work. In short: PC Pandora allows parents to see first-hand everything their child does both on and offline.
The holiday giveaway precedes the next version of PC Pandora; due in the first quarter of 2009, PC Pandora 6.0 will include many upgrades and improvements to already existing features. It will also contain a completely new feature: Pandora LIVE.
"We're very excited about the power that Pandora LIVE will bring to parents," explains Manuel Coats, Pandora Corp's other co-founder. "Imagine you are a parent at work: you get an email update of Internet activity for your child who is home surfing the Internet alone. Based on the material you see, you can log in to a secure web server, view detailed screenshots of the activity from just moments ago, and then implement changes and new settings from the server that will then take effect on your home machine. A parent using this program will have complete control and authority over their home PC at all times."
Also due in early 2009, The Efficient Office (ThEO) will mark the company's first foray into network monitoring solutions for small businesses and classrooms. Pandora Recovery, the company's free data recovery software, will also continue to get minor updates that will improve the user's experience.
"You need to know what your kids are doing online," states Leasure. "It's as simple as that. Having knowledge means having the ability to make better decisions when it comes to parenting on the Internet. If you have computer monitoring software like PC Pandora, you will have that knowledge."
About PC Pandora:
Pandora Corporation was formed with one goal - to help our customers monitor, control and protect their families and themselves online. First released in mid 2005, PC Pandora has been constantly upgraded to industry-leading specifications and has received accolades from users, reviewers and even school districts and law enforcement agencies, who use the program to help in the day-to-day supervision of the children and citizens they are charged with protecting. The company website devotes space to helping parents by providing them with 18 Tips to Safe Surfing and Pandora's Blog, where current news in the world of online safety is discussed regularly. PC Pandora has vaulted into a leadership position for parental control software by boasting a combination of features that are unparalleled in the monitoring industry. In 2008, Version 5.0 was released, again widening the spectrum of coverage and protection offered by the program. In addition, through the company's SAFE SCHOOLS program, schools and school districts can receive up to $100,000 worth of software to aid in protecting their students and their PCs. PC Pandora is also now available through the Pandora Corp. store at Amazon.com.
Reporters and Producers:
Looking to cover this topic? We are your technology solution component. Software is available to journalists for review and testing. Staff members are available for interviews. Let us help you show your audience how easy it can be to keep their kids safe.
###