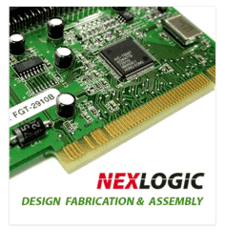 Zulki Khan, NexLogic Technologies President, said, LEDs provide OEM customers new application opportunities.
San Jose, CA (PRWEB) September 13, 2011
NexLogic Technologies, Inc. today announced it has successfully developed a new PCB assembly method for highly popular miniaturized LED packages targeted at smartphones and PC tablets. This will be among the topics, issues, and answers NexLogic will cover during its LED PCB design, fabrication, and assembly workshop at PCB West 2011 scheduled as the first technical conference course September 27, 2011 at the Santa Clara Convention Center.
The focus of the hour-long workshop is on recently emerging design, fabrication, and assembly issues and resolutions associated with the latest technology advancements associated with light-emitting diode (LED) devices. Key topics include designing LEDs on various types of sub-assemblies, assuring high quality fabricated PCBs, and building in reliability at the PCB assembly stage.
Key presenter and NexLogic President, Zulki Khan, said, "Currently, LED applications are entering into an exciting new era as a result of the tremendous demand from consumer, automotive, industrial, medical, mil/aero, and computer OEMs. For example, white LEDs are quickly becoming the backlight of choice for the dramatically growing smartphone and PC tablet markets. That's because shrinking sizes of LCD displays demand white LED backlight, which LEDs provide at a highly attractive low cost, long life, and shrinking size."
Mike Buetow, PCB West 2011 Conference Co-Chairman and Editor-in-Chief of PCD&F/Circuits Assembly Magazine, said, "We see considerable interest in LED populated PCBs from our conference attendees and readers. LEDs represent a rapidly moving technology, and we look to leading companies like NexLogic Technologies to help us keep our audiences up to date and in tune with these newest developments."
NexLogic's LED PCB workshop at PCB West 2011 covers a number of important aspects required during the board design phase, board fabrication, and the assembly process. Among them are the importance of designing in an optical thermal path where heat is generated at the LED junction and then transferred to ambient, either directly or using some external means.
A thermal model needs to be developed and applied to measure the case temperature. Case temperature is the temperature that is generated at the base of the LED, then at the junction of the LED. Then it needs to be properly dissipated, which is dependent on the forward voltage of the device under use, as well as current.
Aside from this thermal model, a number of key steps are essential at the design/layout stage. Among those considerations are thermal interface materials, selecting the best materials for heat transport, choosing proper heat sinks with the right fins, as well as a number of others. The presentation details the use of the proper heat sinks for specific applications to meet thermal requirements.
###