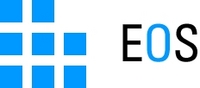 "RSD's EOS software solution has the capabilities needed to support critical PCI requirements of Hudson's Bay Company" -- Scott Reid, General Manager of Technology of Hudson's Bay Company
Geneva, Switzerland (PRWEB) May 27, 2010
RSD, a leading provider of information governance solutions for the enterprise, today announced that Hudson's Bay Company selected RSD Enterprise Output Solution (EOS) to address key requirements for the Payment Card Industry Data Security Standard (PCI DSS).
The PCI standard is intended to help organizations proactively protect customer account data. The PCI DSS is a set of requirements designed to ensure that all companies that process, store or transmit credit card information maintain a secure environment.
"RSD's EOS software solution has the capabilities needed to support critical PCI requirements of Hudson's Bay Company" says Scott Reid, General Manager of Technology of Hudson's Bay Company. "The solution allows Hudson's Bay to encrypt customer data with high-level encryption, so that the files, even if copied, are unusable outside the RSD environment."
PCI applies to all organizations or merchants, regardless of size or number of transactions, that accepts, transmits or stores any cardholder data. PCI is designed to prevent hackers and criminals from credit card theft and the subsequent fraudulent use of customer data.
With RSD EOS, once the customer record is encrypted; it will stay encrypted forever on any storage media and can only be accessed unencrypted through EOS services for secure viewing and printing. The encryption/decryption process is transparent to the user.
"We are happy to have been chosen by Hudson's Bay Company as a partner to address their PCI compliance requirements" said Pierre Van Beneden, RSD CEO. "Using RSD EOS, companies are assured their information assets are stored with the highest level of security and encryption."
About Hudson's Bay Company
Hudson's Bay Company, the Canadian retail entity of Hudson's Bay Trading Company (HBTC), is Canada's largest diversified general merchandise retailer. Founded in 1670, The Hudson's Bay Company operates the Bay, a major department store, Zellers, a mass merchandise format, Home Outfitters, a kitchen, bed and bath specialty store, and value-priced Fields stores. With more than 600 retail outlets and over 60,000 associates in Canada, Hudson's Bay Company banners provide Canadians with stylish, quality merchandise at great value and with a dedicated focus on exceeding customer expectations.
About RSD
Founded in 1973 in Geneva, with affiliates in New York, London and Madrid, RSD helps companies meet the growing challenge of information governance by providing market-leading products for business information delivery, content and records management, and document archiving and retrieval.
# # #