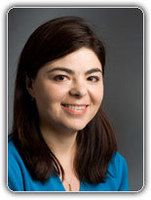 Organizations prefer our approach to PCI because Third Brigade not only helps them achieve and maintain compliance between audits, but it is also dramatically less expensive to deploy
Ottawa, ON and Amherst, NH (PRWEB) March 26, 2008
Third Brigade (http://www.thirdbrigade.com ), a security software company specializing in host intrusion detection and prevention systems (IDS/IPS), today announced an upcoming Webcast featuring security and PCI expert analyst, Diana Kelley, founder of Security Curve. The webcast, titled " PCI Compliance: Cut Costs Not Corners," will be held on Thursday, April 3rd, 2008 at 2:00 PM EDT and will detail two PCI compliance business cases where Third Brigade's innovative approach offers cost savings to organizations faced with Payment Card Industry Data Security Standard (PCI DSS) compliance audits. This new approach uses a software-based solution to deliver comprehensive network segmentation, virtual patching, application firewall, and intrusion detection and prevention in a way that saves customers money, reduces deployment complexity and delivers greater security.
In addition, just released today, Third Brigade has sponsored Diana Kelley's podcast titled "PCI Compliance: Re-Thinking Protection Inside the Box". In this podcast, Diana Kelley discusses the areas of PCI compliance where a host-based approach may prove to be a cost-effective alternative to physical separate and additional hardware based network devices.
"It's time to take a second look at your PCI DSS compliance projects and consider host-based security capabilities like those provided by Third Brigade," said Diana Kelley, Partner and Founder, Security Curve. "Third Brigade protects cardholder data at the source, resulting in strong cardholder protection at a very attractive price point with the potential to save millions of dollars."
Webcast Details:
What: PCI Compliance: Cut Costs Not Corners
Who: Diana Kelley, Partner and Founder, Security Curve
When: Thursday, April 3, 2008 at 2:00 PM Eastern / 1:00 PM Central / 11:00 AM Pacific
Register: http://thirdbrigade.com/news_events.aspx?ekfrm=98
"Organizations prefer our approach to PCI because Third Brigade not only helps them achieve and maintain compliance between audits, but it is also dramatically less expensive to deploy," said Wael Mohamed, President and CEO, Third Brigade. "We are pleased that Security Curve has recognized the effectiveness of our approach and see this as validation of our value to organizations that have to comply with PCI."
Third Brigade Deep Security is an advanced, host-based intrusion defense system that provides:

Firewall network segmentation to reduce the scope of the PCI audit
Virtual patching to comply with requirements for vendor security patches to be applied within one month of release.
Intrusion detection and prevention of attacks that target cardholder data,
Application firewall capabilities to complement secure coding initiatives and to protect web applications from attacks
Enforcement of standard security configurations
Detailed log information on who attacked, when they attacked and what they attempted to exploit, and by providing an auditable report of the security posture of a system.
To register for the Webcast, or download the podcast visit: http://thirdbrigade.com/news_events.aspx?ekfrm=98
Attendees to the Webcast will also receive a new Security Curve white paper following the online session.
At the upcoming RSA Conference, April 7-10 in San Francisco, attendees can visit Third Brigade at booth #422 to see a demonstration of the application firewall capabilities from Third Brigade that help meet PCI compliance requirements for application security.
About Security Curve
Security Curve (http://www.securitycurve.com) gives companies the market and technology insight they need to make agile business moves so they can stay ahead of the security curve. Our clients benefit from targeted intelligence, comprehensive research, and focused solutions to stay ahead of the competition in a rapidly changing market. Diana Kelley, Partner, has extensive experience delivering strategic, competitive knowledge to large corporations and security software vendors. She was Vice President and Service Director for the Security and Risk Management Strategies (SRMS) service at Burton Group, the Executive Security Advisor for CA's eTrust Business Unit and a Senior Security Analyst at The HurwitzGroup. She was also General Manager of a development group at Symantec Corp and served as the Vice President of Security Technology for Safe3W, Inc (acquired by iPass), the Vice President of Corporate Development for LockStar and a Manager in KPMG's Financial Services Consulting organization.
About Third Brigade
Third Brigade (http://www.thirdbrigade.com) specializes in providing host intrusion defense systems to organizations that need to detect and prevent attacks that exploit vulnerabilities in mission critical systems. Third Brigade Deep Security allows businesses to apply comprehensive security profiles to hosts that protect against known and zero-day attacks using deep packet inspection. It helps ensure compliance and the 24-7 availability of critical systems, provides a virtual patch for software vulnerabilities, and allows organizations to deliver Internet-based services with greater security and confidence. Unlike other host intrusion detection and prevention systems, Third Brigade Deep Security provides broader, faster and simpler protection. Third Brigade. That's control.
Note: "Third Brigade", "Deep Security Solutions", and the Third Brigade logo are trademarks of Third Brigade, Inc. and may be registered in certain jurisdictions. All other company and product names are trademarks or registered trademarks of their respective owners.
For more information:
Laura Maio
Media & Analyst Relations
Third Brigade, Inc.
(T) 613-599-4505 x2238
(M) 613-219-2800
###