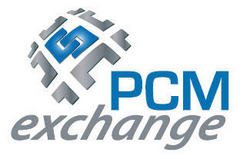 It is the entrepreneurs and start-ups that have the quantum difference in innovation that the economy needs right now
New York (PRWEB) April 17, 2009
Private Company Marketplace, Inc. (PCM) (member FINRA, SIPC) is a driving sponsor of the upcoming New York City Entrepreneur Week (NYC ENT), part of the company's mission to serve and empower the entrepreneurial community in creating a new economy.
"It is the entrepreneurs and start-ups that have the quantum difference in innovation that the economy needs right now," said CEO Louis J. Meade. "PCM is providing tools to the companies that will create the new technologies, markets and jobs that will rejuvenate our economy and lead the next American Renaissance."
NYC Entrepreneur Week is five days of education and networking events for entrepreneurs and early-stage ventures, along with investors and universities. PCM was the first sponsor of the event, later joined by Fulbright & Jaworski, L.L.P., Bloomberg, Sun Microsystems and NYU's Stearn School of Business. Mr. Meade will discuss how liquidity events play out in the current economy during NYC ENT, one of several ways that PCM works to empower entrepreneurs.
"Young companies have ideas and products now that the legacy corporations just aren't motivated to develop," said Vincent Sbano, PCM's general counsel, who is on a panel discussing New York City's resources during NYC ENT. "We want those businesses to have the same knowledge advantage and access as the publicly listed companies have."
Beyond NYC ENT, the PCM staff is planning another set of informational events for entrepreneurs, including presentations by investors and specialists, to begin late this summer. And the company's signature product, PCMExchange, serves the interests of both private companies and Accredited Investors as the first global web portal for information sharing and transactions. It provides growing companies with efficient capital formation, ongoing company development, and a flexibility of exit strategies.
For more on NYC Entrepreneur Week, vist http://www.nycentweek.com.
For more on PCMExchange, visit http://www.pcmexchange.com.
# # #