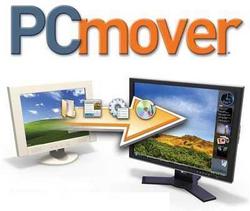 Of the 66 Windows 7 upgrade scenarios outlined by Microsoft, only 14 are supported by Windows 7 as an in-place upgrade
Bellevue, WA (PRWEB) August 28, 2009
Laplink® Software today disclosed more details for the soon-to-be released version of PCmover® updated for Windows 7, which is expected to maintain PCmover's place as the top-selling migration software in the world.
When Microsoft® releases Windows® 7, many XP users will have a serious problem - no upgrade path provided by Microsoft to Windows 7. The new release of PCmover solves this problem with an option for performing a special "in-place" migration, allowing XP users to perform a full upgrade to Windows 7 with the same result as if Microsoft had provided an "in-place" upgrade.
"Of the 66 Windows 7 upgrade scenarios outlined by Microsoft, only 14 are supported by Windows 7 as an in-place upgrade," said Jack Wilson, Laplink's Chief Technology Officer. "PCmover supports all of the identified 66 and more. By taking the same logic employed for a new computer migration and applying it to the single computer upgrade process, we are able to provide users with an easy-to-use tool that performs an in-place upgrade."
In addition to the in-place upgrade feature, this release of PCmover also includes support for migrations of Outlook Express (or Windows Mail) to Live Mail, transfers between all combinations of 32 and 64-bit operating systems, and the ability to use a Laplink Ethernet cable for instant connectivity between computers.
"Many Windows 7 users will be surprised to find they no longer have a mail client," explained Wilson. "Live Mail is a great option, but the user will need to migrate their Outlook Express or Windows Mail data, including address books. PCmover manages this transition automatically, making sure the user doesn't lose anything.
"The 64-bit issue presents a potentially significant problem," continued Wilson. "If you have 32-bit Vista and wish to upgrade to 64-bit Windows 7 in order to address more than four gigabytes of memory, that upgrade is not supported by Microsoft. PCmover properly handles all issues related to 32-bit and 64-bit upgrades and migrations."
PCmover for Windows 7 also continues the Laplink tradition of providing software to make it easier to connect computers. In addition to usual network connectivity and Laplink's classic "direct connect" USB cables, PCmover now includes Laplink Ethernet support. Using Laplink Ethernet, two computers can be connected instantly with a simple physical connection without relying on other hardware (such as a router). This means there is no issues related to IP addresses and no changing of network configurations.
"We are continuing to make PCmover more powerful and easier to use at the same time," said Thomas Koll, Laplink's CEO. "Our goal is to make it faster, easier, and cheaper to upgrade or set up a new PC. Laplink has always been a strong supporter of the Windows ecosystem, working to make the adoption and implementation of Windows a better experience."
Laplink forecasts 100 million PC users in North America alone will be moving to Windows 7 over the next few years, resulting in the largest migration ever seen to a new operating system.
"Windows 7 is an excellent operating system, one that Microsoft can proudly trumpet as its best yet," continued Koll. "And PCmover will make sure that users moving to Windows 7 will leave nothing behind. There is no solution other than PCmover to easily upgrade or set up your new Windows 7 PC. Nothing else is a complete solution to the migration challenge."
Only PCmover automatically moves all settings, files, folders, applications, and more to a new PC. Pictures, videos, music, tax files, Internet favorites, documents, spreadsheets, games, and much more can all be moved automatically. Setting PCmover apart from any other solution is the ability to move applications, a capability no other tool provides.
"PCmover seems like magic, but what we really do is automate the steps a user would take in setting up a new PC," said Wilson. "First PCmover examines the old PC and determines what exists. Then, on the new PC, the software goes through a process of creating folders, copying files and settings, and emulating the installation of applications. The result is an automated setup process with no need for the user to find old CDs or serial numbers to reinstall applications."
Other features in PCmover:

Easy-to-use wizard guides users through the migration process.
Protects files on new PC- will not overwrite existing files.
Leaves old PC intact - does not delete any files or applications from the old PC.
Easy "undo" - quickly reverse a migration and restore the new PC to its original state.
Multiple profile (user) migration - move all in one simple process.
Compatible with all versions of Windows, from "95" to "7".
100% money-back guarantee from Laplink.
PCmover is offered in several different versions, matching the right capabilities to the needs of the user. PCmover Home, designed for the typical consumer, is available for under $40 while volume licensing of PCmover Enterprise is available for under $10 per migration.
PCmover is available at Laplink.com or from most software retailers.
About Laplink Software Inc.
For more than 25 years, Laplink has been the leader in providing software used for PC migration, remote access, file transfer, and synchronization. The privately-held company was founded in 1983 and is headquartered in Bellevue, Washington.
For more information about this release, please contact:
Laplink Software Press Contact
Daniel Donohoe, Public Relations
+1-425-952-6023
Additional information and images can be found online at Laplink's Media Center.
###