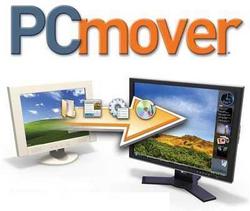 We expect PCmover to continue to be the migration solution of choice for consumers and businesses
Bellevue, WA (PRWEB) August 6, 2009
Laplink® Software announced today that PCmover® will support users upgrading to Windows 7 regardless of their current Windows version.
With Windows 7 scheduled to be released about three months from now, many consumers and businesses will consider upgrading to the newest version of Microsoft's operating system. While reviews are generally favorable, one problem many users face is the lack of an upgrade path.
Microsoft, in a break with past practice, has decided to not support a direct upgrade from Windows XP to Windows 7. And in Europe, Microsoft will not offer any upgrade options, not even from Vista.
Outside of Europe, to upgrade a computer running Windows XP, Microsoft requires users to first upgrade from XP to Vista and then from Vista to Windows 7. Alternatively, XP users (as well as Vista users in Europe), must copy all data to a safe location, install the full version of Windows 7, and then reinstall all their applications and restore their data by hand.
Laplink has a better solution. It's fast, simple, and doesn't require copying any data to and from an external drive.
Using PCmover, Laplink's award-winning and the best-selling migration software, any user can upgrade from Windows XP (or Vista) directly to Windows 7 with just a few simple steps:
1. Install PCmover on the Windows XP or Vista computer to be upgraded.
2. Run PCmover and select the upgrade option.
3. Install Windows 7, selecting the "do not reformat" option.
4. Install and run PCmover which will automatically restore all applications, files, and settings.
"PCmover is the only program capable of automatically performing this task," said Thomas Koll, Laplink's CEO. "Other products fall short. Disk imaging software cannot easily restore across different operating systems while file transfer programs can't handle applications. Without PCmover, users must copy all data files manually to an external drive, upgrade to Windows 7, and then reinstall all the applications, data and settings by hand. Not only is this time consuming, but many users will lose important data or applications."
For those users who desire to reformat their hard drive when upgrading, PCmover also supports this option by automatically transferring data to and from external media such as a USB hard drive. And, PCmover isn't limited to in-place upgrades for Windows 7, but supports users moving from any version of Windows (95 or later) to Windows 7 whether on the same hardware or migrating to a new PC.
"We expect PCmover to continue to be the migration solution of choice for consumers and businesses," continued Koll. "With our line of PCmover products, we can save anyone time and money when upgrading to Windows 7 on their home or office PCs. It's fast, easy, and 100% guaranteed by Laplink."
More About PCmover:

PCmover is the ONLY application moving software (or migration utility) for Windows that moves programs, files, and settings from your old PC to your new PC - or performs an in-place upgrade regardless of operating system.
Move Applications: Transfer all or selected applications from one computer to another.
File & Folder Selectivity: You decide which files and folders belong on your new PC - or copy all of them.
Undo: Quickly reverse transfer at any time with PCmover's easy "undo" feature.
Easy-to-Use Wizard Interface: Click through a simple wizard to set up the move. In a few minutes, PCmover will start to transfer your programs, files, and settings in one easy step.
Versions of PCmover are available and designed for specific user demands: Choose from Professional, Home, Express, Business, or Enterprise.
PCmover is available in English, German, French, Japanese, Italian, Spanish, Dutch, Portuguese, and Russian - other languages (including Chinese and Korean) will be released in the future.
PCmover is sold at Laplink.com and most software retailers throughout North America, Europe, and Japan.
About Laplink Software:
For more than 25 years, Laplink has been the leader in providing software used for PC migration, remote access, file transfer, and synchronization. The privately-held company was founded in 1983 and is headquartered in Bellevue, Washington.
Laplink Software Press Contact:
Daniel Donohoe, Public Relations
+1-425-952-6023
Additional information and images can be found online at: Laplink's Media Center.
# # #