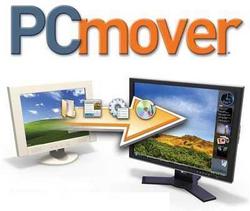 We are responding to end-user demand and a clear need in the marketplace
Bellevue, WA (PRWEB) September 14, 2009
Laplink® Software today announced a special version of PCmover® with a street price of under $20 will be released October 1, accommodating an "in-place" upgrade from Windows XP to Windows 7.
The dilemma Windows XP users are facing is becoming widely known - Microsoft does not support upgrading from XP to Windows 7. Specifically, out of the 66 Windows 7 upgrade scenarios outlined by Microsoft, only 14 are supported by Windows 7 as an in-place upgrade.
"We are responding to end-user demand and a clear need in the marketplace," said Randall Clark, Laplink's Chief Operating Officer. "Our goal is to help consumers and businesses adopt Windows 7 as painlessly as possible. We believe that Windows 7 will prove to be the best and most popular operating system yet, but there are a few implementation hurdles. With PCmover, whether upgrading an existing PC or migrating to a new PC, moving to Windows 7 becomes incredibly simple."
PCmover is compatible for migrations from all versions of Windows (since Windows 95), and supports in-place upgrades from Windows 2000 through Windows 7, including 32-bit and
64-bit upgrades and migrations. Only PCmover automatically moves all settings, files, folders, applications, and more to a new PC. Pictures, videos, music, tax files, Internet favorites, documents, spreadsheets, games, and much more can all be moved automatically. Setting PCmover apart from any other solution is the ability to move applications, a capability no other tool provides.
"With this version of PCmover, users can upgrade from operating systems such as Windows 2000, XP, or 32-bit Vista to Windows 7 64-bit without losing any data or having to reinstall their applications," continued Clark. "With a street price of under $20 for our new PCmover Upgrade Assistant, consumers and businesses can afford to move to Windows 7 right away."
PCmover is available from most software retailers and online at Laplink.com. The new 'Upgrade Assistant' edition will be released on Laplink's web site October 1 with retail availability anticipated by October 20.
About Laplink Software
For more than 25 years, Laplink has been the leader in providing software used for PC migration, remote access, file transfer, and synchronization. The privately-held company was founded in 1983 and is headquartered in Bellevue, Washington.
Laplink Software Press Contact
Daniel Donohoe, Public Relations
+1-425-952-6023
Additional information and images can be found online at Laplink's Media Center.
###