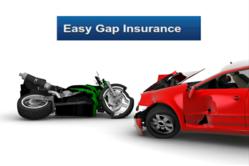 Our Gap Insurance products are designed for the popular PCP finance agreements offered by motor dealers
Wirral, UK (PRWEB UK) 2 September 2012
Leading independent Gap Insurance provider, Aequitas Automotive, have released new information on a new range of products. These Guaranteed Asset Protection policies are designed to offer financial protection for UK consumers taking a PCP Finance agreement.
Gap Insurance on PCP finance can be as important as any other type of funding deal, as a spokesperson for the company explains.
"The PCP finance deal is easily the most popular form of finance used by UK buyers of new cars. The simple monthly payment over a fixed period is normally low, and provides a cost effective way to buy a new vehicle.
However, like any vehicle purchase the vehicle can lose value, and it is only at the end of the agreement that the consumer can gain the protection of the GFV. For that reason, Aequitas Automotive have launched a simplified and improved product range, designed specifically to protect consumers taking vehicles on a PCP."
Aequitas Automotive offers products via its two leading brands, Easy Gap and GapInsurance123, and offer a range of products and options designed to find the right solution for its customers. This range now allows for features sought on vehicle purchases in September 2012, as the spokesperson explained.
"We understand from listening to consumers, that vehicles are bought in different circumstances, and therefore every consumer may look for a different aspect of cover. In terms of Gap Insurance for Personal Contract Purchase, we offer Finance Gap products that help protect any shortfall between the vehicle value and finance settlement. We also offer the traditional Return to Invoice product offered by motor dealers, as well as the newer Vehicle Replacement product for those who may have gained a significant discount on their purchase.
Important changes means now we can offer RTI and VRI policies with deferred start dates, which means that if your motor insurer offers replacement cover you can avoid double cover. We also allow policy transfer and also cancellation with a pro rat refund for unused premium.
PCP finance is all about flexibility to the consumer, and we feel our new Gap protection products now match the flexibility that consumers find necessary in 2012".
The new Aequitas Automotive product range are now available from their Easy Gap and GapInsurance123 websites.