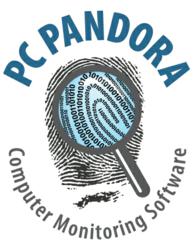 Las Vegas, NV (PRWEB) October 28, 2011
National organizations, law enforcement and school administrators focused their attention on bullying this month. Studies and statistics were revealed and discussed on a national level, while school districts and police departments hosted anti-bullying and Internet safety seminars in towns across America. But Pandora Corp co-founder Jamie Leasure is reminding parents the fight doesn't stop at the end of the month.
"It is great to see the discussion taking place on a national level," says Leasure. "And we have to keep talking about it from now on. Cyberbullying isn't going away, but with discussion comes awareness, and that is the critical first step in battling any societal problem."
One study that made headlines earlier this month was the MTV-AP poll that showed more than half (56%) of our nation's kids have experienced a form of digital abuse. In the same study, 76% of respondents admit that digital abuse is a problem for their age group.
A second compelling study was conducted by CNN's Anderson Cooper 360 in a small suburban town on Long Island New York. This study also revealed a 56% statistic: the percentage of kids who reported being involved in bullying, either as a victim or an aggressor. Furthermore, 80% of the bullying incidents have gone un-reported because almost three-quarters of the respondents (74%) believe that telling an adult won't help matters.
"Both of these studies confirm that there is a critical problem," states Leasure. "Now it's time for parents to take things one step further and start taking proactive measures by bringing the discussion to our kids, and by being fully aware of what they do online."
Leasure says the best way to do this is by simply monitoring their Internet activity. Pandora Corporation's flagship computer monitoring software, PC Pandora, is one of the most valuable tools available to parents in the 21st century. Like a DVR for your computer, PC Pandora records all visual content through screen snapshots, which are viewable with DVD-like playback functions. This allows parents to see everything their child is doing online, which can even involve creating secret accounts to bully others online.
"Cyberbullying starts with anonymity on the Internet, but it succeeds through the ability to operate secretly in the home," Leasure explains. "Cyberbullying is not going to go away until the parents of the bullies know what their kids are doing online and step in to stop the aggressive behavior."
PC Pandora also records all activity through a series of text-based data logs and easy-to-read charts. In a quick 10-minute review, parents can see where their kids have been online, what they are saying and who they are talking to – with nothing left unseen.
"We want parents to talk to their kids and have an open discussion about bullying. That is absolutely essential," says Leasure. "But at the same time we want parents to understand they must remain vigilant and know what their kids are doing online and how they are treating others."
Leasure cites Dr. Phil's message as one that all parents must heed. During an AC 360 Town Hall on October 9th, Dr. Phil stated loud and clear:
"If your child's a bully, it's your job to know your child is a bully. It's your job to know that. It's your job to intervene at that level as a parent. It's your job to talk to the school… Everybody keeps saying the parents just know what the kids tell them. If you're a parent, it's your job to observe your child and know what they're doing… Parents cannot just check out and say they didn't tell me. They didn't tell me. It's your job to find out."
"We couldn't agree more with this statement and it's what we have been shouting for years," Leasure concludes. "You can talk to your kids and have that open dialogue, but a child is still not going to tell you when they are victimizing someone. It is your job to find out on your own. And a tool like PC Pandora is the best way to find that out."
For more information on how you can stop cyberbullying, visit PC Pandora online at http://pcpandora.com and "like" the PC Pandora Facebook page!
About PC Pandora: Pandora Corporation was formed with one goal – to help our customers monitor, control and protect their families and themselves online. First released in mid 2005, PC Pandora monitoring software has been constantly upgraded to industry-leading specifications and has received accolades from users, reviewers and even school districts and law enforcement agencies, who use the program to help in the day-to-day supervision of the children and citizens they are charged with protecting. The company website devotes space to helping parents by providing them with 18 Tips to Safe Surfing and Pandora's Blog, where current news in the world of online safety is discussed regularly. In addition, the Pandora Corp. has made the PD Pandora Internet Safety Symposium available to schools and law enforcement as a free resource for spreading internet safety awareness to parents. Over the past few years, PC Pandora has vaulted into a leadership position for parental control software by boasting a combination of features that are unparalleled in the monitoring industry. In 2010, Version 6.0 was released, again widening the spectrum of coverage and protection offered by the program. Concurrently released with 6.0, the web-based PC Pandora LIVE! service affords parents the ability to keep their kids safe from anywhere at anytime. PC Pandora computer monitoring software is also now available through the Pandora Corp. store at Amazon.com and on and on Facebook!
###