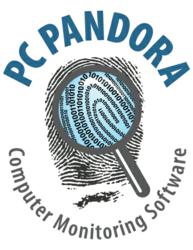 We cannot sit back and wait until our child is a victim; we must take steps to prevent the bullying from occurring.
Bronx, NY (PRWEB) January 13, 2012
Two days after Christmas, 15-year-old Amanda Cummings from Staten Island New York threw herself in front of a bus while clutching a suicide note. According to the Staten Island Advance, family members say her suicide was her last resort after years of torment from her peers, which had evolved to bullying online. This was the second cyberbullying-related teen suicide in New York in just over three months. Pandora Corp., maker of PC Pandora computer monitoring software, is urging parents to fight cyberbullying through awareness of Internet activity in their own homes.
According to a new poll conducted by global research company Ipsos for Reuters News, 12-percent of parents around the world say their children have experienced cyberbullying. One in four (24-percent) state they are aware of a child in their community who has experienced bullying online. Furthermore, 77-percent of parents around the world say "cyberbullying needs special attention from parents and schools."
Says Pandora Corp co-founder James Leasure: "At some level, almost everyone agrees - this is a topic that no parent can afford to ignore. We cannot sit back and wait until our child is a victim; we must take steps to prevent the bullying from occurring."
Now, in reaction to the two recent tragedies in New York, some legislators are going after cyberbullies. According to the Huffington Post, Senator Jeffrey D. Klein (D- Bronx/Westchester) said in a statement: "This legislation will give prosecutors the tools they need to treat cyberbullying as the crime it is and also send a message that this type of reckless and potentially deadly behavior will not be tolerated."
The website also reports that Klein's bill would update existing stalking and harassment laws to include cyberbullying. It would also allow certain types of cyberbullying to be prosecuted as hate crimes.
"Legislation is a start" states Leasure, "but it only gives law enforcement and schools the ability to help victims after a bully is caught. The real key to ending this problem is by parents knowing how their kids are using their Internet connected devices and how they are treating others on the Internet."
"The reality is that most parents know when their child is being victimized," says Leasure. "What parents never find out, until it is too late, is that their child was actually the bully. It is your job as a 21st century parent to know what happens on the Internet from within your home. That includes who your child is talking to, how they are representing themselves and how they are treating others."
For more information on how you can stop cyberbullying, visit PC Pandora online at http://pcpandora.com and "like" the PC Pandora Facebook page!
About PC Pandora: Pandora Corporation was formed with one goal – to help our customers monitor, control and protect their families and themselves online. First released in mid 2005, PC Pandora monitoring software has been constantly upgraded to industry-leading specifications and has received accolades from users, reviewers and even school districts and law enforcement agencies, who use the program to help in the day-to-day supervision of the children and citizens they are charged with protecting. The company website devotes space to helping parents by providing them with 18 Tips to Safe Surfing and Pandora's Blog, where current news in the world of online safety is discussed regularly. In addition, the Pandora Corp. has made the PD Pandora Internet Safety Symposium available to schools and law enforcement as a free resource for spreading internet safety awareness to parents. Over the past few years, PC Pandora has vaulted into a leadership position for parental control software by boasting a combination of features that are unparalleled in the monitoring industry. In 2010, Version 6.0 was released, again widening the spectrum of coverage and protection offered by the program. Concurrently released with 6.0, the web-based PC Pandora LIVE! service affords parents the ability to keep their kids safe from anywhere at anytime. PC Pandora computer monitoring software is also now available through the Pandora Corp. store at Amazon.com and on and on Facebook!
###