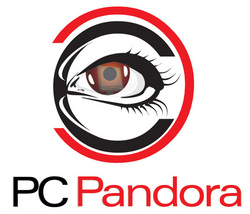 But for now it's just an announcement. Real measurements of success and improved safety will have to be evaluated down the road.
New York, NY (PRWEB) May 15, 2008
Last week, the popular social networking site Facebook signed a commitment with 49 state Attorneys General (and the District of Columbia), promising to take proactive steps in strengthening the protection offered to younger users, specifically against sexual predators and inappropriate content littering the site. But while many applaud and recognize the effort as a positive step forward, one company wants to remind parents that this is only the first step down a long road.
"It's definitely a great and necessary step to take," says Pandora Corp. co-founder, James Leasure, "But for now it's just an announcement. Real measurements of success and improved safety will have to be evaluated down the road."
Included in the announced plans are stronger age and identity identification tools and restrictions, automatic warning messages when a child is in danger of giving personal information to an unknown adult, a prominent display of privacy information and safety tips, and a more immediate and aggressive response to pornographic material, inappropriate user groups and investigations of complaints.
"Again, the plans are great, but they are not infallible. Parents need to remember that protection starts in the home, especially with summer approaching," says Leasure.
Long gone are the days when the local teens would hang out at the arcade or at the mall all day long. The "playground" of the 21st century is the Internet. And kids on summer vacation will spend much more time unsupervised and online ... and so will sexual predators. So, just like yesterday's parents told their children not to talk to strangers, so parents of today must do so with the digital playground in mind. And while many stories in the media warn of threats and dangers, few give parents the tools they need to monitor computer activity and be an effective Net-generation parent.
That's why Pandora Corp. makes and sells leading monitoring software PC Pandora 5.0. Working like a TiVo for your PC, it records all content via screen capture.
"Our program allows parents to see everything their child does and opens the window for a conversation and chance to correct the potentially risky or dangerous behavior," explains Leasure. "If your child is visiting a website that you feel they are not ready for, or if they are developing a relationship with a username you don't recognize, you will know about it and be able to do something."
In addition to the first-rate monitoring capabilities, PC Pandora records instant messenger conversations, emails and keystrokes. It also contains a web filter and has the ability to block programs from launching.
"We've also implemented the IRIS feature that allows parents to monitor computer activity via email updates, when they are not at home," Leasure continues. "This is extremely valuable for every parent who will be at work this summer while their child is at home and online."
The problem of sexual predators on social networking sites has been well documented in the media. Experts agree the websites did not create the threats, but they opened doors. Internet predators, however, are not the only things in cyberspace that should concern parents.
"The reality is that parents should be concerned with everything their child does online. Whether it's Facebook, instant messenger chatrooms, peer-to-peer sharing clients or just innocent surfing, parents need to be involved. They should also be concerned with cyberbullying and the dangers of posting too much personal information, which many kids innocently often do. There is no excuse for not knowing all aspects of what your child is doing on the Internet. Technology and monitoring software like PC Pandora plays a critical role in obtaining that knowledge. It allows you to be an effective 21st century parent by eliminating the guesswork."
One thing young Internet users don't realize is the power of the World Wide Web and how deep it really goes. Most teenagers cannot remember a world that wasn't connected through cyberspace. By speeding up communication and widening informational access, the Internet has effectively removed the small town setting of America and placed everyone who enters on a global stage. And on that stage, not everyone is who they say they are or has the best intentions.
"It's up to parents to be there to explain," says Leasure. "The first and last line of defense is and always will be at home, not on a social networking website with millions of world wide users."
About PC Pandora: Pandora Corporation was formed with one goal - to help our customers monitor, control and protect their families and themselves online. First released in mid 2005, PC Pandora has been constantly upgraded to industry-leading specifications and has received accolades from users, reviewers and even school districts and law enforcement agencies, who use the program to help in the day-to-day supervision of the children and citizens they are charged with protecting. The company website devotes space to helping parents with 18 Tips to Safe Surfing and Pandora's Blog, where current news in the world of online safety is discussed regularly. PC Pandora has vaulted into a leadership position by boasting a combination of features that unparalleled in the monitoring industry. In February 2008, Version 5.0 was released, again widening the spectrum of coverage and protection offered by the program. In addition, through the company's SAFE SCHOOLS program, schools and school districts can receive up to $100,000 worth of software to aid in protecting their students and their PCs. PC Pandora is also now available through the Pandora Corp. store at Amazon.com.
Reporters and Producers: Looking to cover this topic? We are your technology solution and experts. Software is available for review and testing. Staff members are always available for interviews. Let us help you show your audience how easy it can be to keep their kids safe online.
# # #