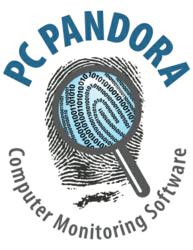 We strongly encourage a three-tiered approach of very frequent conversations, a family contract for Internet use, and the implementation of monitoring software like our PC Pandora.
Las vegas, NV (PRWEB) September 30, 2011
Earlier this month, the Family Online Safety Institute (FOSI) revealed survey results that show parents are up to speed when it comes to Internet safety for their young surfers. The survey was conducted by an independent research company and polled 702 parents with children between the ages of 8 and 17. Pandora Corp co-founder Jamie Leasure is urging parents to take one more step in online vigilance and monitor their child's Internet activity.
"The survey reports that 87% of parents are aware of parental controls, with many expressing concern over a variety of online dangers," explains Leasure "But only 53% are using tools to help keep their kids safe on the Internet. There is no reason for that number to not be closer to 100% in 2011."
The survey reveals that nearly all parents (96%) have talked to their child about online safety and common Internet dangers; 93% have set rules and limits in place to safeguard the online activity. When it comes to parents who are not using tools to keep their kids safe (46% of sample), 60% say their physical rules and limits are enough and 30% say they trust their child to be safe. Leasure is optimistic about these figures, but cautions against loose defenses.
"One of the most positive findings is that, clearly, parents have received the message that communication is essential in keeping kids safe on the Internet," he explains. "It's also great to see parents setting up parameters and restrictions for Internet use. But parents have to remember that kids, especially tweens, are programmed to make mistakes and take risks. We strongly encourage a three-tiered approach of very frequent conversations, a family contract for Internet use, and the implementation of monitoring software like our PC Pandora."
PC Pandora is Pandora Corp's flagship computer monitoring software program. Like a DVR for your computer, it records all activity, both online and offline. Starting with screen captures that are available in DVD-like playback style, PC Pandora records all social network activity, web activity, web searches, instant messenger conversations, program usage and much more. It gives parents fully detailed reports with easy-to-read charts, and can even send updates via email. Leasure says programs like PC Pandora make it possible for parents to give their children some freedom to be social online while being able to verify they are not abusing the privileges of Internet use.
"You can trust them to play it safe and not take risks, but you should also be able to verify they are doing so and not jeopardizing their safety or the safety of others," he says. "From Internet predators and stranger danger to cyberbullying and sexting, the dangers are many. Young children will often underestimate the damage they can cause and take an unnecessary risk. PC Pandora will show parents exactly what their kids are doing online so they can step in and resolve a situation early before it turns dangerous or life threatening."
Internet safety is a parenting topic that is here to stay. Discussion and usage rules set by parents are key, but Leasure says monitoring software is just as important and provides the extra help where parents need it most. For more information, visit the website at http://pcpandora.com and "like" the PC Pandora Facebook page!
About PC Pandora: Pandora Corporation was formed with one goal – to help our customers monitor, control and protect their families and themselves online. First released in mid 2005, PC Pandora monitoring software has been constantly upgraded to industry-leading specifications and has received accolades from users, reviewers and even school districts and law enforcement agencies, who use the program to help in the day-to-day supervision of the children and citizens they are charged with protecting. The company website devotes space to helping parents by providing them with 18 Tips to Safe Surfing and Pandora's Blog, where current news in the world of online safety is discussed regularly. In addition, the Pandora Corp. has made the PD Pandora Internet Safety Symposium available to schools and law enforcement as a free resource for spreading internet safety awareness to parents. Over the past few years, PC Pandora has vaulted into a leadership position for parental control software by boasting a combination of features that are unparalleled in the monitoring industry. In 2010, Version 6.0 was released, again widening the spectrum of coverage and protection offered by the program. Concurrently released with 6.0, the web-based PC Pandora LIVE! service affords parents the ability to keep their kids safe from anywhere at anytime. PC Pandora computer monitoring software is also now available through the Pandora Corp. store at Amazon.com and on and on Facebook!
###