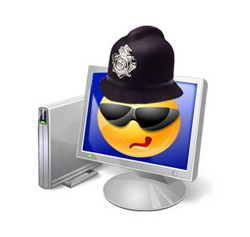 …I want everybody here to be careful about what you post on Facebook, because in the YouTube age, whatever you do, it will be pulled up again later somewhere in your life.
San Diego, CA (PRWEB) September 14, 2009
Last week, president Obama met with 32 ninth graders at Wakefield High School in Arlington, VA, for a question-and-answer session. The discussion eventually led to the President's caution about being too open on social networks.
According to Reuters, Obama stated: "…I want everybody here to be careful about what you post on Facebook, because in the YouTube age, whatever you do, it will be pulled up again later somewhere in your life."
He continued, "…when you're young, you make mistakes and you do some stupid stuff. And I've been hearing a lot about young people who [post] stuff on Facebook, and then suddenly they go apply for a job and somebody has done a search."
The president's statement echoes a survey from this past June by careerbuilder.com, which revealed that 45-percent of employers used social networking websites to research job candidates. Furthermore, 35-percent of the employers surveyed said they had found content on those sites that had influenced them to reject a candidate. Examples included inappropriate photographs, information about the applicants' drinking or drug use, or bad mouthing of previous employers, co-workers or clients.
Employers aren't the only ones screening your kids. An LA Times article from earlier this year documented a report by the National Association for College Admission Counseling, revealing that about a quarter of U.S. colleges are doing some research about applicants on social networking sites or through Internet search engines.
Pandora Corp., makers of PC Pandora computer monitoring software, is giving advice similar to President Obama's to parents across the country.
"It is imperative that parents be aware of not only what their kids are doing online and who they are talking to, but also how they are representing themselves in the digital community," says Pandora Corp. co-founder Jamie Leasure.
As the internet evolved into the current "web 2.0" state, America's youth gained an unprecedented ability to share their lives in a public forum. Unfortunately, parents don't realize that many kids have multiple social networking profiles.
"Allowing children, especially younger ones, on the Internet unsupervised is like letting them get in a car with a stranger. But even when you think you have a handle on your kids' Internet activities there are risks," explains nationally recognized child advocate, Maureen Flatley. "Some kids will show their parents a social networking profile, their 'official' pages. But at the same time, they have secondary page where dangerous activity takes place."
Flatley says these other profiles often involve activities as diverse as chatting with strangers, to ordering prescription drugs online with parents' credit cards or learning how to practice eating disorders.
"The risks go well beyond the obvious things," says Flatley. "It doesn't take a skilled, sophisticated search to readily identify multiple profiles or webpages for the same student or job applicant… these are the pages that will come back to haunt entire families in this YouTube and Facebook generation."
Computer monitoring software programs like PC Pandora are the best tool a parent can use to stay current on their child's Internet activity. PC Pandora records all user activity through a series of screenshots and activity logs. This gives parents the unique ability to view their child's activity in DVR-fashion, and review specific activity, such as instant messages, emails, websites and items searched for on the web.
For the social networking websites, PC Pandora will let you see firsthand any updates made to your child's page, as well conversations in MySpace and Facebook's instant messenger programs. It will also give you the usernames and passwords for the accounts they may not want you to know about.
"The reality is that parents should be concerned with everything their child does online. Whether it's Facebook or MySpace, instant messenger or Twitter, peer-to-peer sharing or just innocent surfing, parents need to be involved," says Flatley. "There is no excuse for not knowing all aspects of what your child is doing on the Internet. Monitoring software plays a critical role in obtaining that knowledge. It allows you to be an effective 21st century parent by eliminating the guesswork."
The recently-launched PD Pandora Internet Safety Symposium, created in association with Flatley and her team at Flatley McNeil and Associates, is an additional resource that Pandora Corp. makes available for free. An informative and customizable 90-minute safety seminar that analyzes the common threats children and families face online every day, the symposium covers cyberbullying, Internet predators, social networking, peer-to-peer file sharing and more. The complete kit consists of a full PowerPoint presentation, read-along script, 6-page parent hand-out for distribution, and marketing materials.
"The bottom line is that parents need to be just as aware of what their children are doing and saying online as they would be for real-life situations," says Leasure. "As our society progresses and technology advances, the two worlds are becoming synonymous - there is little distinction anymore between what people say and do online and in real-life. Kids often don't realize that; it's up to parents to teach them."
For more details, visit http://www.pcpandora.com. A two-hour trial of PC Pandora is available for download. The PD Pandora Internet Safety page has a sample of the symposium materials and a quick form can get you started on bringing the Internet safety discussion to your town.
About PC Pandora: Pandora Corporation was formed with one goal - to help our customers monitor, control and protect their families and themselves online. First released in mid 2005, PC Pandora has been constantly upgraded to industry-leading specifications and has received accolades from users, reviewers and even school districts and law enforcement agencies, who use the program to help in the day-to-day supervision of the children and citizens they are charged with protecting. The company website devotes space to helping parents by providing them with 18 Tips to Safe Surfing and Pandora's Blog, where current news in the world of online safety is discussed regularly. PC Pandora has vaulted into a leadership position for parental control software by boasting a combination of features that are unparalleled in the monitoring industry. In 2008, Version 5.0 was released, again widening the spectrum of coverage and protection offered by the program. PC Pandora is also now available through the Pandora Corp. store at Amazon.com. Currently in version 5.3, the next release of PC Pandora will incorporate Pandora LIVE, a web-based service that will allow parents to check content from anywhere through a secure server.
###