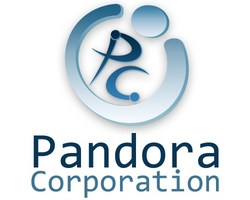 A new PC is a big gift for them and a big responsibility for you. It's imperative that you make a New Year's resolution to monitor and know how your child is using that computer...
Bronx, NY (PRWEB) December 29, 2009
Experts all agree computers should be kept in high-traffic areas of the house, in rooms like the kitchen or family room; most have agreed that letting a teenager have his or her own computer in the bedroom is not a good idea.
But times have changed. Today, most families have more than one computer. And with the amount of school work requiring a computer - and in many cases an internet connection - and pressure mounting from peers to be socially active online, teens having their own Internet connection is an unavoidable reality.
As technology advances, however, parents can easily give their online youngsters privacy and freedom, while at the same time protect them from the dangers online. Pandora Corp., makers of PC Pandora computer monitoring software, is giving parents a reminder to be smart when giving teens their own PC.
"Parents giving their kids new computers need to adopt and enforce a new set of rules," says Pandora Corp. co-founder Manuel Coats. "Simple things like leaving the door open, an Internet cut-off time at night and visiting your child's room often when they are online are all simple steps you can take."
But, Coats adds, that is not going to be enough to monitor the tech savvy youngsters of today.
"A new PC is a big gift for them and a big responsibility for you. It's imperative that you make a New Year's resolution to monitor and know how your child is using that computer," says Coats. "Tools like our PC Pandora monitoring software make it easy to find that happy medium between teens being able to freely use the Internet socially, and parents not being left in the dark about their child's online activity."
PC Pandora is monitoring software that records all activity on a computer. The program's first-rate monitoring capabilities take sequential snapshots of everything that happens on the screen, thus allowing parents to see first-hand everything their child does both on and offline. In effect, PC Pandora is like having a DVR on your child's computer.
Further details of user activity are made available in text-based files, including instant messenger chats, emails sent and received, websites visited, peer-2-peer files shared, keystrokes logged, programs accessed, Internet search queries and more. The IRIS feature will even send those text-based files right to a parent's email - invaluable for working moms and dads who can't always be home when their kids are online.
Coats points out the ways that computer monitoring software can help parents are so numerous they often don't consider all of them.
"If your child is talking to strangers on social networks, creating and maintaining multiple social network profiles, visiting websites you don't approve of, downloading illegal music and movies, or falling victim to or - even worse - acting as a cyberbully, you will know about it if you are monitoring their Internet activity."
WHERE DO KIDS GO?
A recent study revealed the top 100 search terms for internet users under the age of 18. Popular websites YouTube, Google and Facebook comprised the Top 3 (in that order); but following as number four and five: "Sex" and "Porn."
"Most parents are going to be shocked by this, but it's very understandable," explains Coats. "Children are naturally inquisitive; they are going to eventually explore these topics. Though no parent may want to admit it, chances are their child is doing it."
Typical filters and standard blocks are easy for savvy young users to circumnavigate. So the question becomes: how can you talk to your child if you don't even know for sure where they are going online? Computer monitoring software like PC Pandora lets parents see what their child is doing, enabling them to act upon knowledge rather than assumption.
"The real scary statistic is that 'porn' shows up as number four for the '7 & under' age group," says Coats. "Kids are searching at a younger age now, and parents need to be aware. PC Pandora is the best tool you can use to keep them safe and be absolutely sure about their online activity."
A 2-hour trial of the PC Pandora monitoring software is available at the PC Pandora website. Additional online safety tips can be found on the company's 18 Tips for Safe Surfing page.
About PC Pandora: Pandora Corporation was formed with one goal - to help our customers monitor, control and protect their families and themselves online. First released in mid 2005, PC Pandora has been constantly upgraded to industry-leading specifications and has received accolades from users, reviewers and even school districts and law enforcement agencies, who use the program to help in the day-to-day supervision of the children and citizens they are charged with protecting. The company website devotes space to helping parents by providing them with 18 Tips to Safe Surfing and Pandora's Blog, where current news in the world of online safety is discussed regularly. PC Pandora has vaulted into a leadership position for parental control software by boasting a combination of features that are unparalleled in the monitoring industry. In 2008, Version 5.0 was released, again widening the spectrum of coverage and protection offered by the program. In addition, the company has made the PD Pandora Internet Safety Symposium available to schools and law enforcement as a free resource for spreading internet safety awareness to parents. PC Pandora is also now available through the Pandora Corp. store at Amazon.com. Currently in version 5.3, the next release of PC Pandora will incorporate Pandora LIVE, a web-based service that will allow parents to check content from anywhere through a secure server.
Reporters and Producers: Looking to cover this topic? We are your technology solution component. Software is available to journalists for review and testing. Staff members are available for interviews. Let us help you show your audience how easy it can be to keep their kids safe.
###