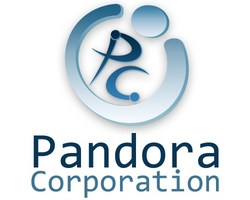 The bottom line here is that parents are on their own, and we can't afford to wait for the government to come up with a solution. Parents need the tools to fight cyberbullying without the help of schools or the courts. PC Pandora is that tool.
San Marcos CA (PRWEB) December 16, 2009
According to a recent article in the LA Times, student free speech is an age-old issue for schools. But as teenagers' lives move more into cyberspace, bullying has a new breeding ground - and insults that may have once been somewhat private can now be disseminated to the masses with the click of a button. This is uncharted territory for school officials, who now find themselves dealing with e-mails, instant messages, profile pages, videos and other tactics that may result in hurt feelings or something more serious.
Last month, a federal judge in Los Angeles made a landmark decision. The court ruled that a Beverly Hills middle school had no grounds to discipline a cyberbully, who posted a four-and-a-half-minute video of herself and friends viciously badmouthing a fellow student, due to the bully's right to free speech.
"The recent federal ruling gives a clear message to schools," explains James Leasure, co-founder of Pandora Corp., makers of PC Pandora computer monitoring software. "'It's not your place to discipline.' But the ruling gives an even clearer message to parents: you are the key to the cyberbullying solution."
Free speech advocates are celebrating the ruling, believing many schools have over-reacted to several high-profile cases of cyberbullying. Legally speaking, it may have been the right decision; but the ethical/moral question now lingers heavily: how do parents to put a stop to this growing epidemic without the help of the schools?
Leasure says the solution is simple: Knowledge.
"In theory," Leasure explains, "if a parent of a bully sees their child engaging in activity that is hurtful to others, they would stop it. The problem is: parents just don't know what their kids are doing online. That's where tools like our PC Pandora monitoring software come into play and it's why they are essential in stopping the cyberbullying problem."
There is a noticeable disconnect between how parents raise their kids in real life and online. Too often, parents watch their children closely in real life, but then turn their heads when kids go online. Statistics show that most parents give their kids un-monitored access to global communication and content. Leasure says that way of thinking needs to change.
"If parents implemented tools like PC Pandora to keep an eye on how their children interact in the digital community tonight, bullying could be dealt a huge blow tomorrow."
AN EFFECTIVE SOLUTION:
PC Pandora is computer monitoring software that acts like a DVR and records all activity on your computer. With sequential snapshots of everything that happens on the screen, parents are able to effectively play back everything and anything their child does both on and offline. Further details of activity are made available in text-based files. Parents can review transcripts of emails sent and received, and instant messenger chats, logs of websites visited, keystrokes, peer-2-peer files shared, and programs accessed, plus Internet search queries, webcam output and more.
If a child is engaging in bully-like behavior online, even if they are just passing it on and enabling a bully to succeed, parents will know. They will also be able to see if their child is a victim, but is too afraid or embarrassed to say anything.
"The bottom line here is that parents are on their own, and we can't afford to wait for the government to come up with a solution. Parents need the tools to fight this problem without the help of schools or the courts. PC Pandora is that tool," says Leasure.
HOLIDAY TIMING:
The federal court ruling also has ironic timing. Just as the courts rule cyberbullies are free from the schools' reach, parents are buying and preparing to give new computers to kids as holiday gifts, thus opening the door to potential instances of cyberbullying.
Leasure says it is imperative that every parent giving their child a new computer this year outfits that system with software to monitor internet activity.
"Parental awareness is truly the key to fixing this problem. If your child is the victim - or worse, the bully - it's time to step in," explains Leasure. "It's not being over-protective or over-reactive; it's being a 21st century parent. Monitoring software like our PC Pandora plays a vital role by providing information needed to be an effective Net-generation parent. With the insight our software provides into a child's daily struggles, parents can begin to put a stop to Internet threats like cyberbullying."
A 2-hour trial of the PC Pandora monitoring software is available at the PC Pandora website.
Cyberbullying Statistics:
A recent survey of 655 US teens, ages 13 to 18, was conducted by Cox Communications in association with the National Center for Missing and Exploited Children. The study found that "cyberbullying is widespread among today's teens, with over one-third having experienced it, engaged in it, or know of friends who have who have done either." More specifically:

Approximately 1 in 10 teens have cyberbullied someone online or by text message and 1 in 5 have been cyberbullied by someone else.
Two-thirds of teens (68%) believe cyberbullying is a serious problem
Teens who have been cyberbullied most commonly think it was to be mean or for fun or entertainment. However, cyberbullies are most likely to say they did it to get back at someone or because someone deserved it.
4 in 5 teens believe cyberbullying is easier to get away with (81%) and easier to hide from parents (80%) than bullying in person.
Nearly half of those who have been bullied (46%) say that the bully was caught, but only 1 in 4 of those who say they have been a bully (28%) admit that they themselves have been caught.
Three-quarters of teens (75%) think there should be stricter rules about online bullying.
About PC Pandora: Pandora Corporation was formed with one goal - to help our customers monitor, control and protect their families and themselves online. First released in mid 2005, PC Pandora has been constantly upgraded to industry-leading specifications and has received accolades from users, reviewers and even school districts and law enforcement agencies, who use the program to help in the day-to-day supervision of the children and citizens they are charged with protecting. The company website devotes space to helping parents by providing them with 18 Tips to Safe Surfing and Pandora's Blog, where current news in the world of online safety is discussed regularly. PC Pandora has vaulted into a leadership position for parental control software by boasting a combination of features that are unparalleled in the monitoring industry. In 2008, Version 5.0 was released, again widening the spectrum of coverage and protection offered by the program. In addition, the company has made the PD Pandora Internet Safety Symposium available to schools and law enforcement as a free resource for spreading internet safety awareness to parents. PC Pandora is also now available through the Pandora Corp. store at Amazon.com. Currently in version 5.3, the next release of PC Pandora will incorporate Pandora LIVE, a web-based service that will allow parents to check content from anywhere through a secure server.
Reporters and Producers: Looking to cover this topic? We are your technology solution component. Software is available to journalists for review and testing. Staff members are available for interviews. Let us help you show your audience how easy it can be to keep their kids safe.
###