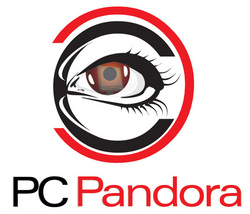 But so will sexual predators. They know kids will be at home alone all day. They are going to use that scenario to their advantage.
New York, NY (PRWEB) June 11, 2008
Summer vacation used to mean a break from the classrooms and lots of time outside with the neighborhood gang. But with the rise of the Internet, social networking in particular, kids today never really lose touch with any of their classmates during the summer months. Spending hours of their time on the Internet already, parents are sure to see a noticeable increase in their kids' online activity in the hot, hazy and humid months to come.
"Kids on summer break are going to spend much more time unsupervised at home, inside, and much more time online," says Pandora Corp. co-founder James Leasure. "But so will sexual predators. They know kids will be at home alone all day. They are going to use that scenario to their advantage."
And it's not just the Internet predators.
"The current age of communication translates to kids staying in touch throughout the summer. If you have concerns about some of your child's friends or their behavior, you can be sure they'll be trading stories all summer long on their MySpace and Facebook pages," explains Leasure. "And if cyberbullying or threats against your child were present at school, they will likely continue throughout the summer as well."
So what can parents do to make sure their child is staying safe online this summer?
"In this economy, parents are going to have to keep working during the summer. But if they are using technology like our PC Pandora monitoring software, they can know what their kids are doing online throughout the day."
PC Pandora works like a DVR for your PC. It records all computer activity by taking sequential snapshots of what is on the computer screen. This enables parents to see exactly what their children have been doing. For parents that have to be at work and leave the kids at home this summer, PC Pandora also comes equipped with the IRIS feature that sends email updates to parents at specified intervals.
"Obviously, for the working parent, our IRIS email report feature is a totally indispensable tool," says Chief Software Evangelist Chris Graham. "IRIS allows the parent to completely monitor the child's online behavior while at work or otherwise away from the home. Our excellent monitoring features, combined with reports delivered via email, are undeniably the best way to ensure your children are staying out of trouble online during the long, long summer vacation."
In addition, PC Pandora has all the features that other parental control programs utilize, such as website filtering, program blocking and email, IM and keystroke logging functions; plus, new features on the PC Pandora version 5.0 that include webcam capture, chat control blocking and file tracking.
"We want parents to have the security of knowing their kids are staying safe online all summer, no matter where the parent is or has to be. Monitoring software is a valuable tool that can provide that security and knowledge," says Leasure. "And right now, that security will cost you less than a tank of gas. There's no reason not to know how your kids are interacting in today's Internet-oriented world."
A 2-hour trial is available at the PC Pandora website. As a special promotion for National Internet Safety Month, the company is offering the software at a discounted price; parents can use the code 'safe08' at checkout to get $10 off the Standard or Pro editions of the program.
About PC Pandora: Pandora Corporation was formed with one goal - to help our customers monitor, control and protect their families and themselves online. First released in mid 2005, PC Pandora has been constantly upgraded to industry-leading specifications and has received accolades from users, reviewers and even school districts and law enforcement agencies, who use the program to help in the day-to-day supervision of the children and citizens they are charged with protecting. The company website devotes space to helping parents with 18 Tips to Safe Surfing and Pandora's Blog, where current news in the world of online safety is discussed regularly. PC Pandora has vaulted into a leadership position by boasting a combination of features that unparalleled in the monitoring industry. In February 2008, Version 5.0 was released, again widening the spectrum of coverage and protection offered by the program. In addition, through the company's SAFE SCHOOLS program, schools and school districts can receive up to $100,000 worth of software to aid in protecting their students and their PCs. PC Pandora is also now available through the Pandora Corp. store at Amazon.com.
Reporters and Producers:
Looking to cover this topic? We are your technology solution and experts. Software is available for review and testing. Staff members are always available for interviews. Let us help you show your audience how easy it can be to keep their kids safe online.
###