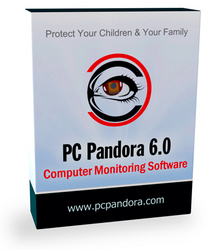 This is a classic example of something that sounds fun, but can open the door to danger and unwanted situations
Las Vegas, NV (Vocus) April 27, 2010
Social media giant MySpace has announced a new service that allows users to manage future personal events, such as concerts, on a calendar that is displayed on the user's profile page and shared with friends. According to the Media Decoder blog on the New York Times website, MySpace will eventually incorporate other events like movie or video game releases.
"This is a classic example of something that sounds fun, but can open the door to danger and unwanted situations," says Pandora Corp. co-founder Manuel Coats. "For adults, broadcasting your whereabouts means there is one place you're not: home. For kids, it means you are in a dark, crowded area, and most-likely without parents."
Several stories have surfaced that include unwanted guests at home while the home owners are out, as a direct result of comments on social networks. In March, CBS reported about a couple being robbed by a Facebook "friend" after posting their evening plans on Facebook. While the couple attended a concert in a nearby city, their "friends" ransacked their house.
In England this past February, the BBC reported that a 15-year-old organized a small party on Facebook, noting that her parents would be out of town at a wedding. About 50 people showed up, destroyed the house, and stole jewelry and antiques.
"Clearly, broadcasting your whereabouts on social networks is going to lead to some unwanted situations," says Coats. "We tend to forget that those few hundred or thousand 'friends' we amass on social networks, aren't really our friends at all – the vast majority are just acquaintances."
Homeowners and robberies aside, when kids broadcast their whereabouts, Coats says that leaves the door open for disaster.
"Kids on social networks tend to accept friend requests from just about everyone," explains Coats. "Letting everyone on that list know you'll be at a concert is the equivalent of saying, 'hey, I'm going to be in this dark room, in a crowd, without parents. Come meet me.' That's not really the thing your kids need to be telling their social network 'friends.'"
Keeping track of what your kids are saying online is essential in the 21st century. Knowing for sure what news they are broadcast and making sure they aren't giving too much information is an important part of keeping them safe in the digital age.
It's just one more reason parents need a tool like PC Pandora 6.0. Pandora Corp's flagship computer monitoring software records all activity that happens on the monitored computer. The software starts by taking sequential snapshots of all screen content, while simultaneously compiling text-based files of data, including emails sent and received, websites visited, keystrokes logged, instant messenger conversations, programs utilized, peer-to-peer downloads and lots more. In effect, PC Pandora 6.0 acts as a DVR for your PC, giving you a detailed visual record of all activity.
"If your kids tell everyone where they are going to be Friday night, or if they decide to host a party while you're away, you're going to immediately know about it with PC Pandora 6.0," states Coats.
To Catch a Thief:
PC Pandora 6.0 can also help you catch a thief or burglar. In March, a 17-year-old in Washington State broke into a furniture store and spent 5 hours online surfing porn and updating his MySpace page. According to local media, he was eventually caught.
Similarly, according to UPI, after two laptops were stolen from a rental store in Salt Lake City last December, employees used tracking software to help authorities catch the thief.
"If you have computer monitoring software in place and the thief uses your machine, either in your home or after stealing it, you will be able to catch them," explains Coats. "With PC Pandora's built-in IRIS reports, you'll be emailed details of all computer activity, including login names and passwords of the thief. With our PC Pandora LIVE! service, you could view the screen snapshots and webcam captures and literally see who used or is using your machine."
More information on monitoring and a full list of PC Pandora 6.0 features can be found at http://pcpandora.com. Pandora Corp. is offering a summer discount on PC Pandora; enter the code SUMMER2010 at checkout to save $10.
About PC Pandora: Pandora Corporation was formed with one goal – to help our customers monitor, control and protect their families and themselves online. First released in mid 2005, PC Pandora has been constantly upgraded to industry-leading specifications and has received accolades from users, reviewers and even school districts and law enforcement agencies, who use the program to help in the day-to-day supervision of the children and citizens they are charged with protecting. The company website devotes space to helping parents by providing them with 18 Tips to Safe Surfing and Pandora's Blog, where current news in the world of online safety is discussed regularly. In addition, the Pandora Corp. has made the PD Pandora Internet Safety Symposium available to schools and law enforcement as a free resource for spreading internet safety awareness to parents. Over the past few years, PC Pandora has vaulted into a leadership position for parental control software by boasting a combination of features that are unparalleled in the monitoring industry. In 2010, Version 6.0 was released, again widening the spectrum of coverage and protection offered by the program. Concurrently released with 6.0, the web-based PC Pandora LIVE! service affords parents the ability to keep their kids safe from anywhere at anytime. PC Pandora is also now available through the Pandora Corp. store at Amazon.com.
Reporters and Producers: Looking to cover this topic? We are your technology solution component. Software is available to journalists for review and testing. Staff members are available for interviews. Let us help you show your audience how easy it can be to keep their kids safe.
###