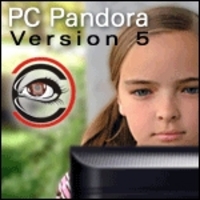 Because Facebook has risen so rapidly as one of the most popular social networking sites, we added a feature that monitors Facebook's instant messenger program.
New York, NY (PRWEB) January 5, 2009
Pandora Corp. has released an upgrade to their flagship software: PC Pandora 5.2 computer monitoring software including upgrades in technical support, as well as one essential feature for parents.
This past summer, the popular social network website Facebook surpassed MySpace in global popularity with more unique visitors and page views than its rival. Though domestically MySpace still reigns supreme, Facebook has proven to be a worthy competitor for the title of "Most Popular Social Network."
"We continuously upgrade and adapt our software to make sure we are constantly meeting the needs of the parents," explains James Leasure, co-founder of Pandora Corp. "Because Facebook has risen so rapidly as one of the most popular social networking sites, we added a feature that monitors Facebook's instant messenger program."
Though recording capabilities for Facebook's instant messenger always existed through PC Pandora's screen capture and keystroke logger, the new upgrade records both sides of the conversation and saves it in the "Chats" section of the PC Pandora program.
"For parents of kids on Facebook, this is a huge improvement that will be noticed and appreciated immediately," says Leasure.
Social networking is a way of life for young internet users, but it is not without its downsides. The threats of Internet predators, cyberbullies and even viruses on social networks have been well documented.
"If you have a child who is active on social networking sites like Facebook and MySpace, it is important that you, the parent, know who they are talking to," says Leasure. "By adding a special feature to our monitoring software that records Facebook Messenger conversations specifically, you will be able to see anyone your child is communicating with when on the website."
Other updates to the new PC Pandora 5.2 include support for the 64-bit Windows Vista operating system and current Beta release of Internet Explorer 8.
PC Pandora is parental control and computer monitoring software that records all activity on a computer. First-rate monitoring capabilities take sequential snapshots of everything that happens on the screen. In effect, PC Pandora acts as a DVR for your machine and allows you to play back everything and anything your child did both on and offline. Further details of user activity are made available in text-based files, including emails sent and received, instant messenger chats, websites visited, keystrokes logged, peer-2-peer files shared, programs accessed, Internet search queries and more. The IRIS feature will even send those text-based files right to a parent's email - invaluable for working moms and dads who can't always be home when the kids are online.
Facebook was launched in 2004 but exploded in popularity within the last 18 months. From May 2007 to May 2008 alone, the website's user-base grew 162-percent. Leasure says the recent explosion made Pandora Corp. take notice.
"We implemented the same feature for the MySpace Messenger earlier this year," Leasure explains. "Since then, we watched as Facebook's membership grew. We realized it was time to ease the burden for parents of Facebook users as well."
PC Pandora 5.2 computer monitoring software is available at http://www.pcpandora.com for $49.95.
Teenage Online Statistics:
A recent Pew Internet & American Life Project report says:
· 94-percent of teens 12-17 go online
· 63-percent of online teens go online daily
· 94-percent go online to do research for school assignments; 48-percent do so on a typical day
· 32-percent of online teens have been contacted by a complete stranger online; of teens that have been contacted, 23-percent say they were made scared or uncomfortable by the stranger contact
· Social network users more likely to have been contacted by strangers
· 32-percent of online teens have experienced a form of cyberbullying, such as having private material (IM, text, email) forwarded without permission, receiving threatening messages, having a rumor spread about them online or having someone post an embarrassing picture of them online without permission
· Having Internet monitoring software (but not filters) is correlated with lower reported levels of contact by someone unknown to the teen or his/her friends
By contrast:
· 65-percent of parents say they check up on their teens after they go online - This means that 35-percent of parents DO NOT check!
· 45-percent of families have monitoring software on the computer that their child uses - This means that 55-percent of parents cannot confirm what their child does online or has no clue.
· 7-percent of parents have no rules about media use at all - This figure should be ZERO!
About PC Pandora:
Pandora Corporation was formed with one goal - to help our customers monitor, control and protect their families and themselves online. First released in mid 2005, PC Pandora has been constantly upgraded to industry-leading specifications and has received accolades from users, reviewers and even school districts and law enforcement agencies, who use the program to help in the day-to-day supervision of the children and citizens they are charged with protecting. The company website devotes space to helping parents by providing them with 18 Tips to Safe Surfing and Pandora's Blog, where current news in the world of online safety is discussed regularly. PC Pandora has vaulted into a leadership position for parental control software by boasting a combination of features that are unparalleled in the monitoring industry. In February 2008, Version 5.0 was released, again widening the spectrum of coverage and protection offered by the program. In addition, through the company's SAFE SCHOOLS program, schools and school districts can receive up to $100,000 worth of software to aid in protecting their students and their PCs. PC Pandora is also now available through the Pandora Corp. store at Amazon.com.
Reporters and Producers: Looking to cover this topic? We are your technology solution component. Software is available to journalists for review and testing. Staff members are available for interviews. Let us help you show your audience how easy it can be to keep their kids safe.
###