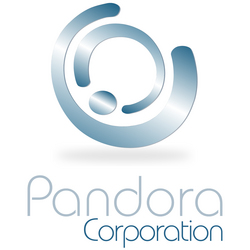 the percentage of children reporting physical bullying in the past year went down from 22-percent to 15-percent.
Las Vegas, NV (Vocus) March 10, 2010
A recently-released national study funded by the US Department of Justice and conducted by the Crimes against Children Research Center at the University of New Hampshire found physical bullying among peers declined from 2003 to 2008. Two studies conducted five years apart, asking the same questions, revealed "the percentage of children reporting physical bullying in the past year went down from 22-percent to 15-percent."
In response, the National Crime Prevention Council (NCPC) asserts that cyberbullying has eclipsed traditional playground bullying, citing statistics from their own study that shows more than 43-percent of teens are victims of cyberbullying. Further results reveal 92-percent of those bullied online know who their bully is and, unfortunately, only 10-percent of those dealing with a cyberbully tell their parents.
"We agree with the NCPC and recognize that cyberbullying is the epidemic the industry, the government, parents and educators all need to be focusing on now," states co-founder of Pandora Corp., Manuel Coats. "But success hinges on both parents and the kids involved."
Coats says the key to reducing the cyberbullying numbers is stopping incidents as quickly as possible.
"Parents really need to be aware of what their child is doing online and what is happening in their digital lives," explains Coats. "Statistics show that a child being bullied is not going to tell their parents. But, obviously, this is information that parents need to have."
Pandora Corp. makes and sells PC Pandora 6.0 computer monitoring software. Much like your TV's DVR, PC Pandora records everything and anything you tell it to on your PC. The software makes it possible for parents to view screenshots of everything their child does on the computer and view all emails sent and received, instant messenger conversations, social networking chats and posts, websites visited and much more. When a child is being bullied, PC Pandora will show the parents everything.
"PC Pandora 6.0 lets parents know exactly what their children are doing online and see first-hand how they are interacting with others," says Coats. "If their child is being bullied, they will have records and information they can use to help put an end the situation."
PC Pandora can also work on the flip-side, when a parent may have a bully in their house.
"In some situations, PC Pandora might reveal that your child is the aggressor. If that is the case, you have the information you need to be able to sit down and talk to your child and put an end to the behavior before schools or law enforcement get involved."
But parents are only half of the solution.
"We need to continue educating our kids," continues Coats. "We need to reinforce lessons of kindness and show them how to help stop the bullying when they see it occurring. We also need to help them understand that what they say and do online will stick with them forever – that includes the manner in which they treat others."
Fortunately, many school districts are already working with local law enforcement to bring students the education and awareness of cyberbullying they need. But with cyberbullying prevalent at such a high rate, it is clear both parents and students still have a lot of work to do in ending the epidemic.
"It's truly a combination of parental awareness and education for our kids," states Coats. "PC Pandora 6.0 is the best tool available to help with the first step. The second step is up to all of us."
For more information and a free trial of the new PC Pandora 6.0, visit http://www.pcpandora.com/live/whats-new.php.
About PC Pandora: Pandora Corporation was formed with one goal – to help our customers monitor, control and protect their families and themselves online. First released in mid 2005, PC Pandora has been constantly upgraded to industry-leading specifications and has received accolades from users, reviewers and even school districts and law enforcement agencies, who use the program to help in the day-to-day supervision of the children and citizens they are charged with protecting. The company website devotes space to helping parents by providing them with 18 Tips to Safe Surfing and Pandora's Blog, where current news in the world of online safety is discussed regularly. In addition, the Pandora Corp. has made the PD Pandora Internet Safety Symposium available to schools and law enforcement as a free resource for spreading internet safety awareness to parents. Over the past few years, PC Pandora has vaulted into a leadership position for parental control software by boasting a combination of features that are unparalleled in the monitoring industry. In 2010, Version 6.0 was released, again widening the spectrum of coverage and protection offered by the program. Concurrently released with 6.0, the web-based PC Pandora LIVE! service affords parents the ability to keep their kids safe from anywhere at anytime. PC Pandora is also now available through the Pandora Corp. store at Amazon.com.
Reporters and Producers: Looking to cover this topic? We are your technology solution component. Software is available to journalists for review and testing. Staff members are available for interviews. Let us help you show your audience how easy it can be to keep their kids safe.
###