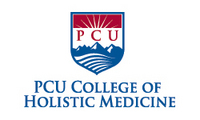 A spa practitioner career is certainly a global career
Burnaby, BC (Vocus) October 3, 2009
With the pressures of the modern world weighing heavily on the shoulders of many these days, an increasing number of men and women are hoping to find relaxation and rejuvenation through spa therapy. The quest for R 'n' R has sparked growth in the spa industry around the world and has opened career opportunities for well-trained professionals. PCU College of Holistic Medicine offers a Spa Practitioner diploma program designed to prepare graduates for rewarding careers in spa therapy around the globe.
"Within the last 10 years, there has been tremendous growth and expansion in the spa industry," says Aleksandra Nawrocki, an instructor in the Spa Practitioner diploma program at PCU College. "The industry and the number of spas in Canada have almost quadrupled."
The growth that Nawrocki, an experienced spa practitioner with over 25 years of experience, is referring to has opened up career opportunities in the day and hotel spas found in most major Canadian cities. Yet the industry has also seen growth around the world and opportunities for well-trained spa practitioners exist at resort and destination spas. In addition, cruise ships, airports and in-flight spas need practitioners to help weary travelers relax and rejuvenate while on vacation. The Spa Practitioner diploma at PCU College is a comprehensive program that combines Eastern and Western philosophies to provide a fundamental background in therapeutic spa practices. Based on a curriculum that looks at current industry trends, students develop the theoretical knowledge and practical skills in a simulated spa setting. A hands-on practicum in a real spa environment is also incorporated into the program.
Once out in the workforce, Nawrocki suggests that students have a number of avenues they can pursue.
"A spa practitioner career is certainly a global career," she adds. "After gaining experience in the industry, there are possibilities to work in education, training and sales, as well as freelance writer/editor positions for health magazines."
PCU College offers the one-year Spa Practitioner program at its campus in Burnaby. The college is currently accepting applications for all programs. More information is available at http://pcucollege.ca/Spa-Therapy-Program.html.
About PCU College of Holistic Medicine
PCU College of Holistic Medicine (http://www.pcucollege.ca) specializes in teaching Traditional Chinese Medicine (TCM) and alternative health care treatments in Greater Vancouver and the Lower Mainland of British Columbia. Since opening in 2002, PCU College has become one of the leading TCM training and clinical institutions in Canada and has built a diverse, multi-cultural faculty from around the world. The college is also home to PCU College Holistic Healing Centre, an on-site training clinic and herbal apothecary that is open to the public.
For more information
Warren Mailey
Manager of Communications
604.915.7288, ext. 2130
# # #