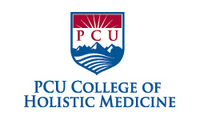 beauty is only skin deep
Burnaby, BC (Vocus) November 12, 2010
PCU College of Holistic Medicine is pleased to announce the launch of its new Esthetics diploma program.
In recent years, the clichéd phrase "beauty is only skin deep" has been eradicated by the current understanding of overall health and well-being. A truly healthy body allows for natural beauty to radiate outwards. The PCU College Esthetics program emphasizes a holistic approach to beauty. Our comprehensive professional program integrates wellness, healing and esthetics into a cohesive unit, using advanced esthetic techniques, state of the art equipment and world renowned natural skin care products.
The comprehensive 32 week program teaches students basic and advanced esthetic techniques, such as skin care, nail care, makeup application, and hair removal. Students will learn various techniques used to decrease tension and promote relaxation, such as Swedish massage, Chinese massage/tuina, and aromatherapy. In addition, students will be taught to approach beauty holistically through components that provide an in-depth knowledge of the human body and emphasize overall health and wellness.
For more information on PCU College and the Esthetics diploma program, go to http://www.pcucollege.ca.
###