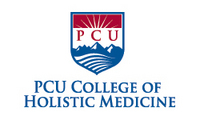 The same thinking pattern applies to Chinese massage / Tuina and Western-style massage. Both are concerned with health and wellness, but the fundamental difference is that Tuina is based on Traditional Chinese Medicine (TCM) theory of vital energy or Qi
Burnaby, BC (Vocus) September 27, 2009
PCU College of Holistic Medicine offers comprehensive training programs that teach the benefits of both Western and Chinese techniques of massage. Meanwhile, Registered Massage Therapists (RMT) can expand their existing expertise by learning the fundamentals of Chinese Massage and Acupuncture on a course-by-course basis.
"The same thinking pattern applies to Chinese massage / Tuina and Western-style massage. Both are concerned with health and wellness, but the fundamental difference is that Tuina is based on Traditional Chinese Medicine (TCM) theory of vital energy or Qi," says Dr. John Yang, Dean of Faculty and Clinic Director at PCU College of Holistic Medicine.
Tuina focuses on acupoints along the meridian line, stimulating certain points along the body to increase and correct the flow of Qi (chee). Meanwhile, Western massage works with nerves and muscles to relieve pain.
While there are differences between the two styles, Dr. Yang continues, Tuina and other types of massage can work together and patients can benefit from both. As a compliment to Western medicine, Tuina restores the body's vital flow of energy, and can treat a broad range of conditions, ranging from common aches an pains to more underlying physical and emotional issues.
"The concepts are different, but the results are similar," he adds.
PCU students learn a combination of Western medical practices, TCM, Chinese Massage, and manual manipulation techniques.
"We introduce the fundamental concepts of Western Medicine to understand human health and conditions in order to communicate with their patients and Western medical professionals," says Dr. Yang.
PCU College offers the one-year Tuina / Anmo (Chinese Massage) program at its campus in Burnaby.
Candidates must have a minimum of two years of post-secondary education prior to enrollment. The college is currently accepting applications for all programs. More information is available at http://pcucollege.ca/Chinese-Tunia-Anmo.
About PCU College of Holistic Medicine
PCU College of Holistic Medicine (http://www.pcucollege.ca) specializes in teaching Traditional Chinese Medicine (TCM) and alternative health care treatments in Greater Vancouver and the Lower Mainland of British Columbia. Since opening in 2002, PCU College has become one of the leading TCM training and clinical institutions in Canada and has built a diverse, multi-cultural faculty from around the world. The college is also home to PCU College Holistic Healing Centre, an on-site training clinic and herbal apothecary that is open to the public.
For more information
Warren Mailey
Manager of Communications
604.915.7288, ext. 2130
# # #