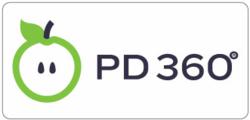 PD 360 is indispensible to our efforts to prepare all students for college, work and citizenship so they can make positive contributions to our community, our state, and our nation.
Salt Lake City, UT (Vocus/PRWEB) March 29, 2011
School Improvement Network announces the enthusiastic adoption of the PD 360 on-demand professional development platform in Newark, New Jersey Public Schools. The 2009-2013 Newark strategic plan is called Great Expectations.
"Priority #1 of our strategic plan, Great Expectations—2009-2013, is to ensure highly effective teachers and principals deliver strong curriculum, instruction and assessment," said Matthew Brewster, Director of Instructional Staff Development in Newark Public Schools. "PD 360 is indispensible to our efforts to prepare all students for college, work and citizenship so they can make positive contributions to our community, our state, and our nation."
Continues Mr. Brewster, "Our 75 schools and 39,440 students are too important for anything less than 24/7 professional collaboration. Our teachers and administrators need on-demand access to each other and to content-specific professionals around the country to build capacity and continuously improve and refine their practice."
Concludes Mr. Brewster, "PD 360 has been enthusiastically adopted as our platform of choice."
Vice president of School Improvement Network, Cory Linton, said, "Matthew Brewster's mother was a school teacher, his father a preacher. Little Matthew Brewster grew up to combine both their callings. It's our pleasure to help him honor the memory of his parents. He joins the world's largest community of verified educators who have access to the most experts, the broadest range of topics and the most classroom examples anywhere."
About School Improvement Network
Founded in 1991 by teachers, the School Improvement Network provides comprehensive, research-based professional development anytime, anywhere. As the home of The Video Journal of Education, PD 360, and the Learning 360 Framework, School Improvement Network resources focus on the most relevant topics, feature the top experts, and show educators how to put theory into practice. The School Improvement Network works with thousands of schools and districts in every state and around the world and has visited over 3,000 classrooms to document best practices in action. Learn more at http://www.schoolimprovement.com.
About PD 360 • Practical, Scalable, Measurable
PD 360 is the multi-award winning, leading online, on-demand professional learning resource for schools and districts.
With 1,400 videos on 97 topics from 120 experts, PD 360 has the largest online community of educators, with over 700,000 subscribers. The innovative PD 360 videos are unique and class-leading because of the quality of production, and each is research-based with classroom examples of best practices. The videos are also relatively short in nature (about 6-12 minutes) allowing educators access to "snack able" content that is easy and accessible to view and implement.
Teachers, administrators, professional learning communities, coaches, mentors, instructional leaders, and paraprofessionals have available at their fingertips hundreds of indexed and searchable video segments that present real, best-practice classroom examples and feature respected education experts, such as Michael Fullan, Rick DuFour, Doug Reeves, Rick Stiggins, and many others. Educators can instantly find the help they need on nearly every topic, including differentiation, assessment, English language learners, leadership, and more. PD 360 can also be used to create a structured learning experience for an individual teacher, a PLC, or even an entire school. PD 360 bridges the gap between training and classroom implementation with job-embedded follow-up, tracking, and reflection tools. PD 360 gives educators access to an online community of teaching professionals that allows interaction and collaboration either within a district or across the United States and the world. PD 360 includes over 1,400 research-based video learning segments and is the most comprehensive web-based library of professional development resources available. See a demonstration at http://www.pd360.com.
School Improvement Network, PD 360, and their respective logos are trademarks of the School Improvement Network. All other trademarks and registered trademarks are the property of their respective owners.
Press Contact:
Duane Sprague
School Improvement Network
801-937-9233
duane(dot)sprague(at)schoolimprovement(dot)com
# # #