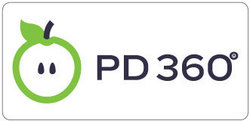 PD 360 version 4.0 is designed to give teachers and administrators more than just a place to watch videos on professional development; it is an interactive platform to solve problems and offer solutions to their biggest questions
Salt Lake City, UT (Vocus) November 1, 2010
The School Improvement Network introduces an enhanced, innovative, and even more powerful PD 360 including a brand new Facebook-like user interface in version 4.0. The improved integrated features allow users continued access to the quality content through a medium designed to allow fast and purposeful navigation.
Robust PD 360 forums and interaction improve peer connectivity, allowing for enhanced communication with community and messaging features. Educators can now engage in more personal one-on-one conversations online and the professional development content is imbedded throughout PD 360's extensive learning communities.
New content in version 4.0 includes online courses from Michael Fullan, Marcia Tate, Glenn Singleton, Charlotte Danielson, Jim Knight, and more, along with new video segments about the latest topics in education. Find it, share it and use it with the dynamic Search function that produces results across all PD 360 features with easy-to-use tabs and icons.
Now educators can track, document and retrieve their journal entries like never before. Individual users receive automatically-generated content designed specifically for them in the new revolving card deck feature based on videos they watch and their colleagues' activities on PD 360.
For a constant closed-loop professional development and observation solution, the new version of PD 360 integrates extensively with the recently released Observation 360 available on Apple iPad, iPhone, or iTouch.
"PD 360 version 4.0 is designed to give teachers and administrators more than just a place to watch videos on professional development; it is an interactive platform to solve problems and offer solutions to their biggest questions," said School Improvement Network CEO Chet Linton.
Anyone can join the online PD 360 community for free and receive a free 30-day trial of PD 360 just by logging on to http://www.schoolimprovement.com and clicking on the free trial button.
About School Improvement Network
Founded in 1991 by teachers, the School Improvement Network provides comprehensive, research-based professional development anytime, anywhere. As the home of The Video Journal of Education, PD 360, and the Learning 360 Framework, School Improvement Network resources focus on the most relevant topics, feature the top experts, and show educators how to put theory into practice. The School Improvement Network works with thousands of schools and districts in every state and around the world and has visited over 3,000 classrooms to document best practices in action. Learn more at http://www.schoolimprovement.com.
About PD 360 • Practical, Measurable, and Scalable
PD 360 is the leading on-demand professional learning resource for schools and districts. Over 700,000 verified educators subscribe to PD 360. Teachers, administrators, professional learning communities, coaches, mentors, instructional leaders, and paraprofessionals have available at their fingertips hundreds of indexed and searchable video segments that present real, best-practice classroom examples and feature respected education experts, such as Michael Fullan, Rick DuFour, Doug Reeves, Rick Stiggins, and many others. Educators can instantly find the help they need on nearly every topic, including differentiation, assessment, English language learners, leadership, and more. PD 360 can also be used to create a structured learning experience for an individual teacher, a PLC, or even an entire school. PD 360 bridges the gap between training and classroom implementation with job-embedded follow-up, tracking, and reflection tools. PD 360 gives educators access to an online community of teaching professionals that allows interaction and collaboration either within a district or across the United States and the world. PD 360 includes over 1,400 research-based video learning segments and is the most comprehensive web-based library of professional development resources available. See a demonstration at http://www.pd360.com.
Observation 360
PD 360 now features Observation 360, a handheld observation tool designed to allow principals and instructional leaders such as coaches and mentors to perform effective observations and walkthroughs—and more importantly to allow those instructional leaders to be able to easily give effective follow-up to teachers via PD 360's rich resources. No longer will teachers have to find resources to address issues arising from an observation, PD 360 will automatically recommend appropriate resources based on the results of the observation. Built for the Apple iPad, iPhone, or iTouch, principals and instructional leaders can choose from existing templates to structure the evaluation or create custom-designed templates, each completely integrated with PD 360.
School Improvement Network, PD 360, and their respective logos are trademarks of the School Improvement Network. All other trademarks and registered trademarks are the property of their respective owners.
Press Contact:
Duane Sprague
School Improvement Network
801-937-9233
duane(dot)sprague(at)schoolimprovement(dot)com
# # #