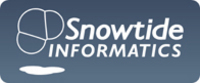 [PDFTextStream] provided us with the most complete and correct content extracts
Northampton, MA (PRWEB) July 16, 2008
Snowtide Informatics Systems, Inc., the leading provider of enterprise-class PDF content extraction solutions, today announced that Zinio has licensed and deployed PDFTextStream, Snowtide's PDF text and content extraction library, to enable reliable full-text indexing and search over its massive digital magazine and publication distribution network. Zinio, the global online publishing and distribution services company, digitally distributes 20 million individual issues of 750 different magazines from 250 publishers to over 3.5 million readers each year.
Read the Zinio / Snowtide case study
PDFTextStream enables Zinio to reliably extract text and other content from the PDF documents that it uses to distribute magazines and other publications. Since Zinio's publisher partners depend on a PDF-centric workflow to distribute content, supporting quality search functionality over that content is critical to Zinio's value proposition and end reader experience. Deploying PDFTextStream has enabled Zinio to reliably index all of the content provided in the publications it distributes.
"PDFTextStream reliably gave us the best results [of the PDF text extraction libraries we tested]," said Douglas Kadlecek, Director of Engineering at Zinio. "It worked well with our foreign language documents, too; PDFTextStream came out on top."
Zinio put PDFTextStream through a rigorous evaluation process, comparing it with seven other PDF content extraction libraries, both open source and commercial. "[PDFTextStream] provided us with the most complete and correct content extracts," said Neil Gandhi, Junior Software Engineer at Zinio. "It provided near-perfect results."
PDFTextStream has been integrated into Zinio's Apache Lucene-based search system, where it enables the indexing of Zinio's entire distribution workflow.
About Zinio
Zinio is the leading global online publishing and distribution services company, with divisions focusing on digital magazine and book publishing, publisher growth services, retail services, cutting edge research and development and interactive media. Zinio's robust technical platform -- featuring a highly desirable online retail store, fulfillment capabilities, secure online and offline reading products, production services and marketing services -- enables consumers, regardless of geographic location, to search, purchase and immediately access digital publications, rather than waiting weeks or months for fulfillment and delivery.
Zinio currently sells more than 500,000 digital products and delivers over 20 million issues annually for its growing base of 3.5 million readers speaking different languages on behalf of hundreds of major publishers from around the world.
About Snowtide Informatics Systems, Inc.
Snowtide Informatics Systems, Inc. is a privately held software company headquartered in Northampton, Massachusetts. Its high-performance software and custom development services enable large enterprises and government agencies to automate the extraction, conversion, and cataloging of content held in PDF documents. PDFTextStream, Snowtide Informatics' flagship product, is a software component library for Java, Python, and .NET environments that has been built from the ground up to rapidly and accurately extract text and metadata held in PDF documents. For more information about Snowtide Informatics Systems visit snowtide.com.
###