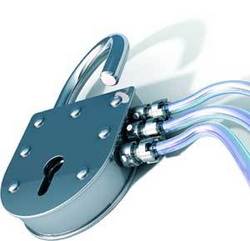 The new version of Adobe Acrobat is easier to break
Moscow, Russia (PRWEB) November 26, 2008
ElcomSoft Co.Ltd. announces the availability of an updated version of Advanced PDF Password Recovery 5.0, a product to unlock password-protected PDF files created by Adobe Acrobat and compatible products. The new version supports the new Adobe Acrobat 9 format, offering a hundred times increase in password recovery speed for the new format thanks to a security weakness discovered by the company in Adobe Acrobat 9.
ElcomSoft, the company that discovered a security weakness in Adobe's eBook software back in 2001, has found vulnerability in another Adobe Product. While Adobe advertises Acrobat 9 as the most secure PDF production tool ever with enhanced 256-bit encryption, ElcomSoft has discovered that the new PDF protection system implemented in Acrobat 9 is even faster to recover than in previous versions. In fact, a hundred times faster. "The new version of Adobe Acrobat is easier to break", claims ElcomSoft CEO Vladimir Katalov, quoting a speed increase of two orders of magnitude for the new format. "The new product has surprisingly weak protection", he adds. According to ElcomSoft's CEO, using 256-bit AES encryption per se is not enough to achieve ultimate security without employing complex approach and consideration of the entire security system.
ElcomSoft claims that the time required to recover an original password-to-open is reduced in the new Acrobat due to the weakened password verification mechanism used in Acrobat 9. Backing up the claim is the latest release of Elcomsoft Advanced PDF Password Recovery which provides the recovery speed of nearly two orders of magnitude greater for Adobe 9 PDF files than for PDF documents protected with previous versions of Adobe Acrobat. The upcoming inclusion of ElcomSoft's proprietary GPU acceleration will provide even faster password recovery, up to a thousand times faster than it was possible for previous Acrobat versions. According to numerous researches, most people use passwords of up to 7 characters. With the new weakened protection featured in Acrobat 9, even 8-character passwords are no longer secure.
About Advanced PDF Password Recovery
Elcomsoft Advanced PDF Password Recovery 5.0 makes it easy to unlock password-protected PDF documents produced in Adobe Acrobat and compatible products. Advanced PDF Password Recovery guarantees the recovery of 40-bit encryption in a matter of minutes by searching for the encryption key instead of attempting to guess the password. The product provides a number of advanced methods to recover password-protected documents encrypted with 128-bit keys used in Acrobat versions 5.x to 8.x, and provides an even faster recovery of passwords protecting PDF documents locked by Adobe Acrobat 9. Advanced PDF Password Recovery instantly removes all PDF restrictions such as print, copy, or editing.
Advanced PDF Password Recovery is used by IT support and system administrators, business managers, and law enforcement officials all over the world. The product allows businesses to quickly unlock documents protected with forgotten passwords and passwords left by ex-employees.
About ElcomSoft Co. Ltd.
Founded in 1990, ElcomSoft Co.Ltd. develops state-of-the-art computer forensics tools, provides computer forensics training and computer evidence consulting services. Since 1997, ElcomSoft has been providing support to businesses, law enforcement, military, and intelligence agencies. ElcomSoft tools are used by most of the Fortune 500 corporations, multiple branches of the military all over the world, foreign governments, and all major accounting firms. ElcomSoft and its officers are members of the Russian Cryptology Association. ElcomSoft is a Microsoft Gold Certified Partner and an Intel Software Partner.
Advanced PDF Password Recovery 5.0 is available in Standard, Professional, and Enterprise editions for $49, $99, and $399 respectively. For more information about the editions and to download an evaluation version of Advanced PDF Password Recovery, visit ElcomSoft Co. Ltd. at http://pdf.elcomsoft.com/
###