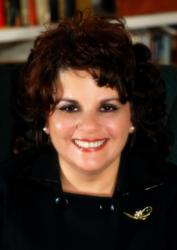 Whether you're looking for more information on North Georgia homes, Peachtree City, GA real estate in particular, or you're thinking of selling your property in the area, I can help
Peachtree City, GA (PRWEB) November 08, 2011
Owners of Peachtree City real estate have reason to be optimistic this quarter, according to leading Peachtree City Realtor Vanessa Fleisch. Not only have home values here been holding steady since May of this year, the city was also ranked #91 in CNN/Money magazine's 2011 list of the "Best Places to Live" in the country.
"This is the fourth time that CNN/Money has named Peachtree City one of the top 100 best places to live in the country," says Fleisch. "This is a testament to the exceptional quality of life we have here, which is also the reason why home values here have been relatively stable as compared to many other places across the region and why Peachtree City homes for sale continue to be sought-after even in today's economic climate."
A master-planned community, Peachtree City is located in Fayette County and is less than an hour south of Atlanta. It is well-known for its high quality of life, topnotch schools, and its golf cart pathways system. Residents here typically make their way around the city on golf carts, which are emission-free and space-saving. According to Fleisch, this unique feature is one of the main draws of homes for sale in Peachtree City, GA.
Fleisch has been serving buyers and sellers of Peachtree City, GA real estate for over ten years and also specializes in homes for sale in nearby communities. These include Fayetteville, the county seat of Fayette County, and Sharpsburg and Newnan in Coweta County.
"Whether you're looking for more information on North Georgia homes, Peachtree City, GA real estate in particular, or you're thinking of selling your property in the area, I can help," says Fleisch.
For more information on the area, the real estate market and Vanessa Fleisch's wide range of services, visit her website at PeachtreeCityHouses.com or get in touch with her directly.
###