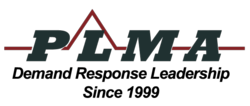 Efficient management of electricity demand, particularly in the commercial and industrial sectors, will benefit not only electric utilities but building owners and managers as well. - Elliott Boardman
West Palm Beach, FL (PRWEB) April 16, 2012
The program for the PLMA/Con Edison conference and workshop, scheduled May 21-23, 2012, is now available. The conference, "Demand Response for Commercial and Industrial Markets," begins with keynote speakers, the Honorable Jon Wellinghoff, Chairman of the Federal Energy Regulatory Commission and Robert Schimmenti, Vice President, Engineering and Planning, Con Edison. This conference, held at the Affinia Hotel in New York City, will offer information to help practitioners of demand response design, implement and evaluate the best possible demand response programs for commercial and industrial customers.
A pre-conference workshop, "The Role of DR in Advanced Commercial Building Systems," will be held on Monday, May 21, 2012 at the Affinia Hotel from 10:00 a.m. to 4:00 p.m. EDT. Commercial buildings have become increasingly sophisticated in their operations over the past several years, with rapid advancements in automation technologies and building management systems. With the emergence of the Smart Grid, commercial building owners and operators are looking for ways to take advantage of available DR and EE programs. They want to better utilize many of the tools and technologies that already exist in their buildings in order to facilitate greater efficiencies. The purpose of this workshop is to illustrate how various programs and initiatives are being communicated to commercial building operators and to demonstrate how the advanced systems can be better utilized to improve program effectiveness and deliver greater benefits to all interested parties.
"The term demand response could very well be changed to demand efficiency," explained PLMA Executive Director, Elliot Boardman. "Efficient management of electricity demand, particularly in the commercial and industrial sectors, will benefit not only electric utilities but building owners and managers as well. Further, society benefits from lower energy prices, lower carbon emissions and reduced usage of fossil fuels."
The detailed program for both the conference and the workshop, as well as registration and hotel information, can be found at http://www.peaklma.com/conferences.aspx.
About the Peak Load Management Alliance
PLMA is a diverse organization representing numerous demand response entities, including utility companies, energy retailers, curtailment service providers, technology developers, equipment manufacturers, research groups and energy consultants.
About Con Edison
Con Edison is a subsidiary of Consolidated Edison, Inc., one of the nation's largest investor-owned energy companies, with approximately $13 billion in annual revenues and $39 billion in assets. The utility provides electric, gas and steam service to more than three million customers in New York City and Westchester County, New York. For additional financial, operations and customer service information, visit us on the Web at http://www.conEd.com, at our green site, http://www.coned.com/thepowerofgreen, or find us on Facebook at Power of Green.
For further information, contact Elliot Boardman at (561) 422-2244 or visit http://www.peaklma.com.