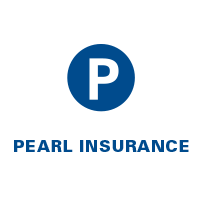 I've always been proud of the strength of our insurance solutions, and this new partnership is only going to elevate us to even greater heights
Peoria, IL (PRWEB) February 15, 2013
For nearly sixty (60) years, Pearl Insurance has offered quality Professional Liability Insurance solutions for attorneys. In that time, they have enjoyed an outstanding history and unmatched customer service, and have worked with a number of Pennsylvania law firms. Now, Pearl Insurance is proud to announce their new partnership with Pennsylvania's largest writer of Lawyers Professional Liability Insurance— Swiss Re Corporate Solutions, with products underwritten by Westport Insurance Corporation.
Swiss Re Corporate Solutions, rated A+ by A.M. Best, has been offering insurance programs to Pennsylvania lawyers for the past forty (40) years, including the state bar for the last sixteen (16) years. Working together, Pearl Insurance and Swiss Re Corporate Solutions' partnership will equate to a new focus on customer service and risk management, while delivering broad professional liability coverage, including continuity of coverage and true consent to settle.
"It is a pleasure to welcome Swiss Re Corporate Solutions to our Lawyers Professional Liability Insurance program. I've always been proud of the strength of our insurance solutions, and this new partnership is only going to elevate us to even greater heights," said Pearl Insurance CEO Gary Pearl. "There's no better way to introduce Pearl Insurance to Pennsylvania than through our relationship with Swiss Re Corporate Solutions. I'm confident that the law firms of Pennsylvania will benefit from our combined talents and ability to deliver."
Pearl Insurance is ranked among the top direct-marketing third-party administrators in the United States. Pearl Insurance's dedication to serving their clients is their top priority, with thousands of law firm policies in place and strong client relationships, some going on forty-five (45) years.
For more information, please contact Ed Cayo, Senior Vice President of Marketing, at 309.679.0128.