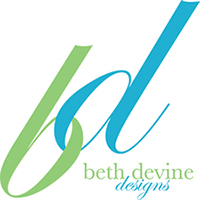 Deerfield Beach, FL (PRWEB) February 29, 2012
With spring wedding season right around the corner, Beth Devine Designs, an online retailer for handmade bridal and bridesmaid jewelry has announced plans to expand their line of bridesmaid earrings, necklaces and bracelets to include over 50 new items for spring. Beth Devine Designs currently offers a wide selection of bridal and bridesmaid jewelry to suit all styles, ranging from accessories for a formal wedding to casual beach wedding jewelry. Soon brides-to-be will have an even better selection of bridesmaid jewelry to choose from when selecting gifts for their attendants.
Included in the new additions will be some of the most popular bridesmaid jewelry styles in the latest colors for spring. Marigold, Tangerine, Grey and Fuchsia are several of the shades that are being featured on the runway for Spring 2012 and the jewelry will compliment those colors. The new pieces will feature brightly colored crystals, pearls and gemstones and include a range of styles. New bridesmaid earrings will vary in length from short drop to long earrings and bridesmaid bracelets will range from simple to chunkier styles.
Beth Devine strives to create beautiful bridesmaid jewelry that is affordable for everyone, and bridesmaid earrings prices start at just $24. "We have bridesmaid necklaces, bracelets and earrings in a range of price points to suit every budget" said Beth Devine. "Additionally, we always offer a special discount for brides who are purchasing jewelry as gifts for their bridesmaids."
Brides purchasing bridesmaid jewelry gifts at BethDevineDesigns.com receive 15 % off and free shipping when they purchase 3 or more of the same item. To redeem the discount, please enter the promo code bridal party at checkout. Their jewelry purchase will arrive ready for gift-giving in a gift box tied with a ribbon.
About Beth Devine Designs
Beth Devine Designs is based in South Florida and offers a selection of handmade designer jewelry that includes over 200 pieces of elegant and wearable jewelry. Designed and impeccably handmade to last a lifetime, an array of high-quality materials are used, including natural gemstones, genuine Swarovski crystal beads, freshwater pearls, sea shells and coral. Metals used include either sterling silver or 14k gold filled.
Since beginning in 2006, Beth Devine has expanded her collection to also include a special line of handmade wedding jewelry, ranging from formal to more casual, non-traditional bridal and bridesmaid jewelry. Additionally, the recently designed web site makes it easy to shop for bridesmaid jewelry by color.
Prices range from $24 to $170. Because the jewelry is handmade in the USA and shipped directly to shoppers, BethDevineDesigns.com is able to offer quality jewelry comparable to that which is sold at higher end department stores at much lower prices.
To view our entire collection of jewelry, please visit Beth Devine Designs at http://bethdevinedesigns.com
###