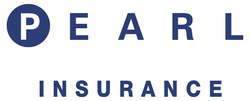 We are excited about this new partnership with Pearl Insurance and look forward to bringing these important benefits to our members
Peoria Heights, IL (PRWEB) January 21, 2009
Pearl Companies recently established a relationship with the National Physicians Alliance (NPA) and is now the NPA's Exclusive Sponsor of disability insurance through Pearl Insurance of Peoria Heights, IL, and personal insurance lines (i.e., homeowners and automobile insurance) through Pearl Carroll & Associates of Latham, NY.
Founded in 2005 by former leaders of the American Medical Student Association, the NPA consists of 25,000 licensed U.S. physicians and was formed to restore the core values of their profession: service, integrity, and advocacy. The group offers a professional arena for physicians seeking creative collaboration and support while working to provide fair, affordable, high-quality healthcare for all people.
"We're proud to be able to work with such a conscientious group of professionals with a shared ethic of providing exceptional healthcare for everyone in the United States," says Mike Murphy, Executive Vice President/Chief Sales and Marketing Officer of Pearl Companies. "These physicians will now be offered the best in Disability, Homeowners, and Automobile Insurance to protect them when they need it most."
"We are excited about this new partnership with Pearl Insurance and look forward to bringing these important benefits to our members," says Dr. Jean Silver-Isenstadt, NPA's Executive Director.
Pearl Insurance and Pearl Carroll & Associates are part of the Pearl Companies, a privately held, multifaceted organization located in Peoria Heights, IL, that also includes Pearl Technology, Pearl Benefits, Pearl Automotive, and W.B. Griffin & Son. The Pearl Companies' commitment to working hard, working smart, and working together has not only placed them in the enviable position they are today, but has also secured them a strong presence in the marketplace for years to come. Visit http://www.pearlcompanies.com for more information.
###