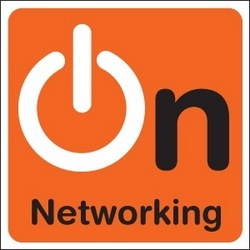 The OnNetworking Podcast (www.onpodcastweekly.com) harnesses the power and flexibility of the digital medium to connect audiences directly to the most authoritative networking experts for a truly on-demand learning experience
BOSTON (PRWEB) September 19, 2007
OnNetworking News Facts
Usable Quote
"The OnNetworking Podcast (http://www.onpodcastweekly.com) harnesses the power and flexibility of the digital medium to connect audiences directly to the most authoritative networking experts for a truly on-demand learning experience," said Eric Garulay, OnPodcast Network Digital Marketing Manager.
About the OnPodcast Network
OnPodcast Network (http://www.onpodcastweekly.com), comprised of weekly interviews with the most respected Information Technology professionals and best-selling authors in the industry, includes six channels representing Pearson Education's core technology publishing areas.
-- OnSecurity
-- OnSoftware
-- OnMicrosoft
-- OnNetworking
-- OnOpenSource
-- OnTechLife (Forthcoming)
Users can subscribe to any or all podcasts via RSS feed.
About Pearson Education
Educating 100 million people worldwide, Pearson Education (http://www.pearsoned.com) is the global leader in educational and professional publishing, providing scientifically research-based print and digital programs to help people of all ages learn at their own pace, in their own way. Professionals, leaders, academics, experts, and consultants draft the books and online resources that help develop today's and tomorrow's business leaders. Top technology companies who have chosen Pearson Education as their publishing partner include IBM, Symantec, Cisco, Adobe, and Macromedia. The company is home to such renowned publishing and information portal brands as Informit.com, Prentice Hall Professional , IBM Press, Addison-Wesley Professional, Peachpit Press, Cisco Press, Sams Publishing, and Que Publishing. Pearson Education is part of Pearson (NYSE:PSO), the international media company. In addition to Pearson Education, Pearson's primary operations include the Financial Times Group and the Penguin Group.
About InformIT
InformIT (http://www.informit.com) is the online publishing arm of Pearson Technology Group, the world's largest provider of professional reference content on operating systems, networking, programming, certification, web development and design, information technology, and engineering. InformIToffers authoritative, accurate content written by the experts in the field from leading technology publishers, including Prentice Hall Professional (http://www.prenhallprofessional.com) , IBM Press (http://www.ibmpressbooks.com), Addison-Wesley Professional (http://www.awprofessional.com), Peachpit Press (http://www.peachpit.com), Cisco Press (http://www.ciscopress.com), Sams Publishing (http://www.samspublishing.com) and Que Publishing (http://www.quepublishing.com) - names technology professionals and home and office computing users trust.
Technorati KEYWORDS:
Networking, security, podcast, video, IT, itunes, certification, network architecture, software, Cisco, Microsoft, opensource