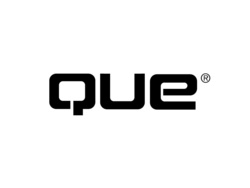 INDIANAPOLIS (PRWEB) October 16, 2007
NEWS FACTS
-- Upgrading and Repairing PCs 18th Edition covers new Core 2 processors from Intel, Socket AM2 processors from AMD, significant advances in motherboard chipsets, Blu-Ray and HD-DVD.
-- Includes companion DVD including two hours of all-new video teaching readers how to assemble a PC from scratch, install new processors and motherboard chipsets.
-- Extensive coverage of new GPUs in addition to heavy-duty coverage of SLI and Crossfire.
-- Interpol agents use the skills they learn in Mueller's book to track international criminals.
ABOUT THE AUTHOR
Scott Mueller is the most trusted, authoritative hardware voice in the industry. In addition to teaching hardware repair to more than 10,000 computer professionals and enthusiasts, he has sold more than two million copies of Upgrading and Repairing PCs, making him a world-renowned hardware author and his book a classic. Mueller has taught hardware repair to a host of agencies in the U.S. and foreign governments, and corporations in the Unites States, Canada, Australia and Europe. He is also a feature writer for Maximum PC, as well as PC Magazine.
ABOUT PEARSON EDUCATION
Educating 100 million people worldwide, Pearson Education (http://www.pearsoned.com) is the global leader in educational and professional publishing, providing scientifically research-based print and digital programs to help people of all ages learn at their own pace, in their own way. Professionals, leaders, academics, experts, and consultants draft the books and online resources that help develop today's and tomorrow's business leaders. Top technology companies who have chosen Pearson Education as their publishing partner include IBM, Symantec, Cisco, Adobe, and Macromedia. The company is home to such renowned publishing and information portal brands as Informit.com, IBM Press, Prentice Hall Professional, Addison-Wesley Professional, Peachpit Press, Cisco Press, Que Publishing and Sams Publishing. Pearson Education is part of Pearson (NYSE:PSO), the international media company. In addition to Pearson Education, Pearson's primary operations include the Financial Times Group and the Penguin Group.