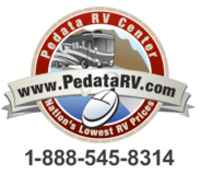 Having a mobile escape is increasingly important as people look for places of beauty to regenerate hope and creativity
(Vocus) April 23, 2009
RV show attendance and sales have not only been strong considering the current economy, they have surpassed expectations. As well, the government is offering incentives for RV owners, making the RV market even more appealing. With 18-34 year-olds moving into the fastest growing segment of RV Owners, RV companies are looking at potential clients for life.
Those watching the industry are focusing on the following growth indicators:

RV rentals have increased with potential owners delaying decisions to buy. Once the job market stabilizes and credit loans become more available, it is projected that renters will consider ownership.
RV owners are excellent credit risks with a lower delinquency rate than other consumer divisions therefore they are prime candidates for loans.
The government is creating incentives for new RV owners. The federal stimulus bill provides a deduction for sales or excise taxes on the first $49,500.00 of a new motorhome purchase.
For most RV buyers, the interest on their loan is deductible as a second home mortgage interest.
With a younger, fresher market purchasing their first RVs, given a good experience, they become potential return buyers. Advertisers including GoRVing are taking notice and focusing their campaigns on the younger generation.
With the economy still taking a downturn and unemployment rates increasing, Americans need an escape and are turning to places closer to home. "Having a mobile escape is increasingly important as people look for places of beauty to regenerate hope and creativity," says Clint Ethington of Pedata RV. "I expect our RV rentals to continue to increase until the market stabilizes, then I have no doubt sales will pick back up."
For More Information:
For more information on Pedata RV Center or current trends in the RV industry contact Clint Ethington, General Manager, at clint (at) pedatarvcenter (dot) com or by phone at: 1-888-545-8314 or 520-807-0900. Or visit Pedata RV Center online at http://www.pedatarvcenter.com.
Contact:
Clint Ethington
Pedata RV Center
http://www.PedataRV.com
Phone: 1-888-545-8314 or 520-807-0900
###